I was playing around with TouchDraw, a brilliant app for the iPad that lets you draw patterns and design wonderful things. Thinking about Le Challenge (this month is 'Geometrics') I designed an easy geometric English Paper Pieced block, got a some lovely fabrics in muted spring-like colours and started stitching.
Tuesday was a lovely day here in Cambridgeshire so Little Miss Bossy-Boots and I spent it outside in the garden. While she was running around, climbing up and down the slide and playing with her toy kitchen (making yucky stews from leaves, flowers and some water) I took my scraps and paper pieces and got busy.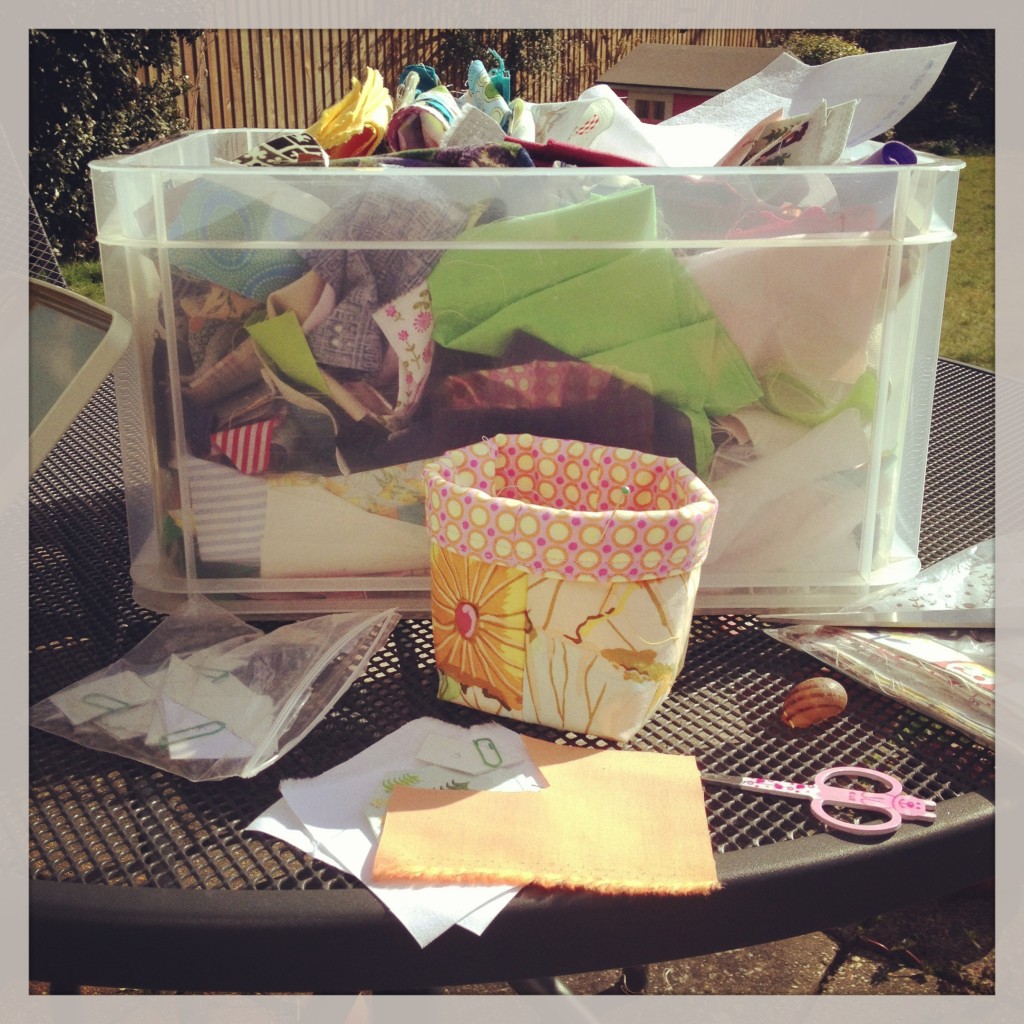 I showed my progress on Instagram that evening.
And then finished it yesterday evening.
Eagle-eyed people might have noticed that I had to take the centre out and tilt it by 45 degrees. Actually I tilted it quite a bit more as I fell in love with the little hedgehog and wanted him at the top. Little Miss Bossy-Boots asked me to turn it into a quilt for her dolls. I was going to use it for a pocket on a tote but might turn into 'nice mum' and make it into a little doll quilt.
Anyway, in the end I decided not to use it for Le Challenge. I've designed a different piece which I'm going to make totally out of solids. I'll post a sneak peek once I get going.
Interested in using the templates/paper pieces I designed? Click here to download In The Woods.