English Paper Piecing (EPP) is something I have seen but never tried. However Katy from I'm a Ginger Monkey (I know, I know, she's mentioned on this blog every few minutes… I admit it, I find her incredibly inspirational) has been very busy paper piecing the most wonderful cushion covers and quilts.
Curious I went on the hunt for some nice shapes to try out EPP and found the tumbling block. It makes a lovely star shape when sewn together and that is what I did. I didn't like it. I probably would have loved it if I had done it scrappy but I did it all pink and as I looked at it I felt bored and uninspired.
Out came the seam ripper and the star was no more. I then started playing with the shapes and colours until I found a pattern I liked. Sorry about the bad pictures but they were taken late at night on Instagram.
Next I decided to add some white in the centre and also use the white to frame all the blocks.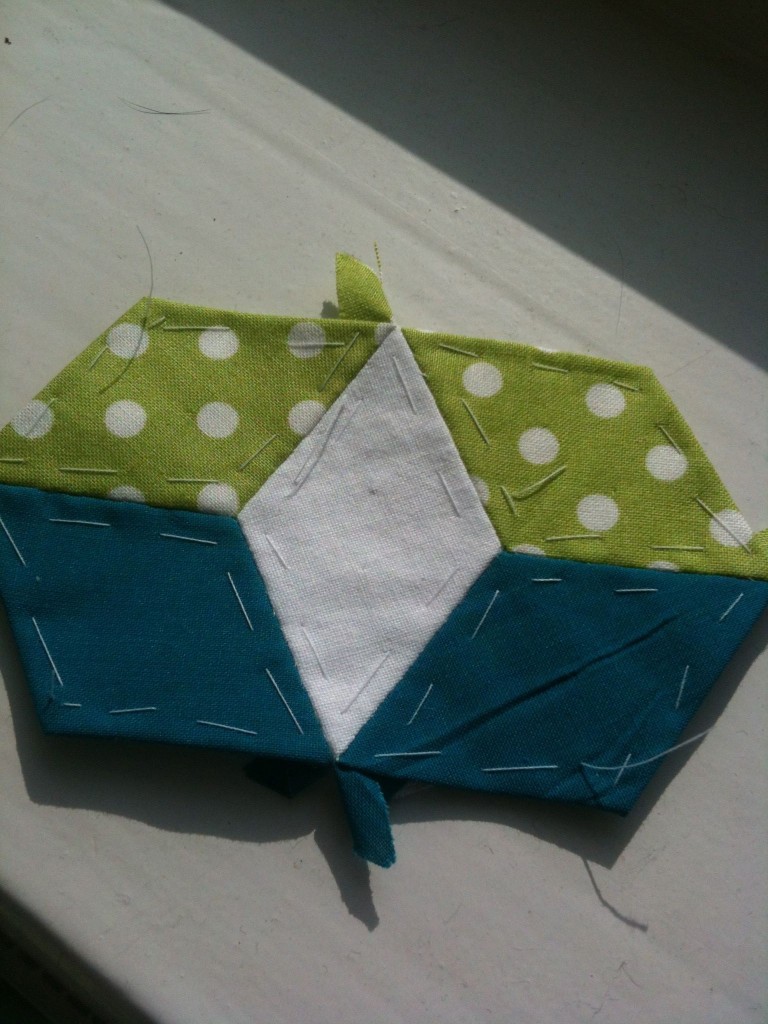 I've been sewing together my tumbling blocks every time I have a spare moment and the project is growing rapidly. This is going to be a cushion cover and it's going to be mine. Little Miss Bossy-Boots has tried to claim it but this time I'm not giving in. Hands off, it's mine! Mine!