I can't believe we're already half way through this Block of the Month once we've completed this last tile.
I quite like my last tile which was made with Kona banana:
I did find this tile quite difficult. I have no idea why, but I found it really difficult to choose the fabrics for this one. However, I got there in the end and am rather happy with how this one looks with the others.
This month I'm going for a light pink accent fabric. I have to check which colour it is exactly as I don't always write down the name. It's definitely a Kona, though.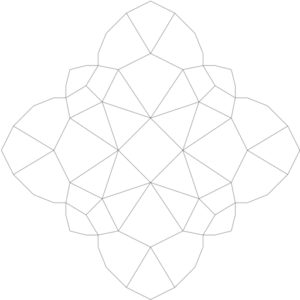 Ok, here are the templates for the month of May:
Print out four of each. You can discard three of the center squares from templates 6a.
And here is the whole tile, so you can plan your fabric and colour selection:
I can't wait to get started and see all your beautiful versions. Happy sewing!