Hi there, I know I said I was going to show you more of the scarf today but have decided to wait until tomorrow. Psst! The scarf is a gift and I'm hoping to give it to the recipient tomorrow. I don't think she reads my blog but just in case….
Instead I'm going to show you the key fob I made for the Mouthy Stitches swap.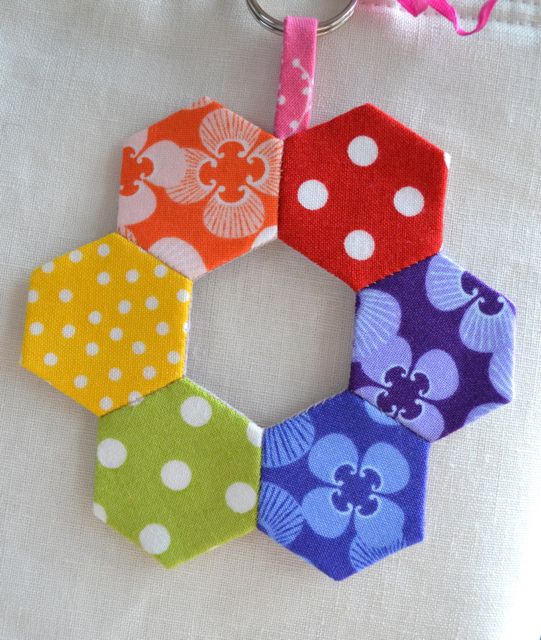 The swap mamas said from the start that we were 'only' supposed to make the tote and a key fob for the swap. No additional gifts should be added as they wanted to make sure that there was no pressure to buy chocolates and sweets or fabrics.
Anyway, the key fob was a lot of fun to make. I decided on English paper pieced hexagons because my partner had a hexagon cushion in her mosaic and I enjoy making them. I kept with the rainbow theme because I thought it would look nice with the tote. For the back I used the purple polka dot fabric I used for the lining.
I've sent everything off this morning so my little parcel is on it's way to…. Sorry, I can't tell as I don't want to spoil the surprise. I'll tell you once my partner receives it.