Our bee, the Sew-Euro-Bee-An, has started. Ok, to be honest, it started a while ago when Helen sent out her fabrics and a mosaic to show us what she would like for her blocks. I admit it, I'm a slow coach.
Here are the blocks she made: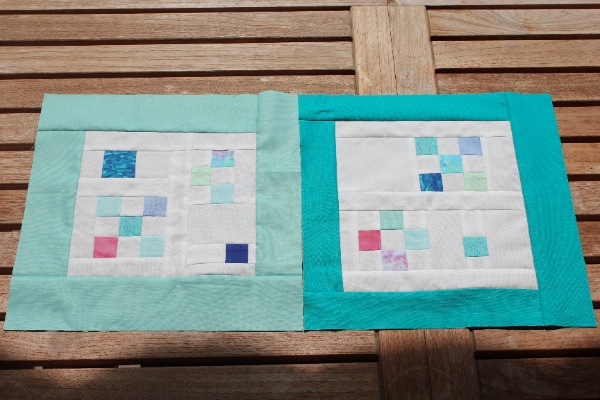 Aren't they gorgeous? I'm sure a whole quilt would remind me of every holiday I've ever had on a beach but especially the time I spent in the Netherlands sitting on a beach collecting sea glass.
Here's my first block which I made yesterday. I never knew improv piecing could be that exciting. The seam ripper came out quite a few times but I'm really happy with the end result. Now I just have to find the time to make a second one.
The wonderful East Anglian wind just didn't wan't to stop for even two tics so I could take a picture. Hence the block blowing in the breeze.
I just hope Helen likes it.