I've appliquéd my Pantone Emerald challenge star onto the the grey Essex linen background as I know that I have to finish it soon if I want to actually enter it.  It's been slow going as I've been watching Downton Abbey (Season 2) at the same time.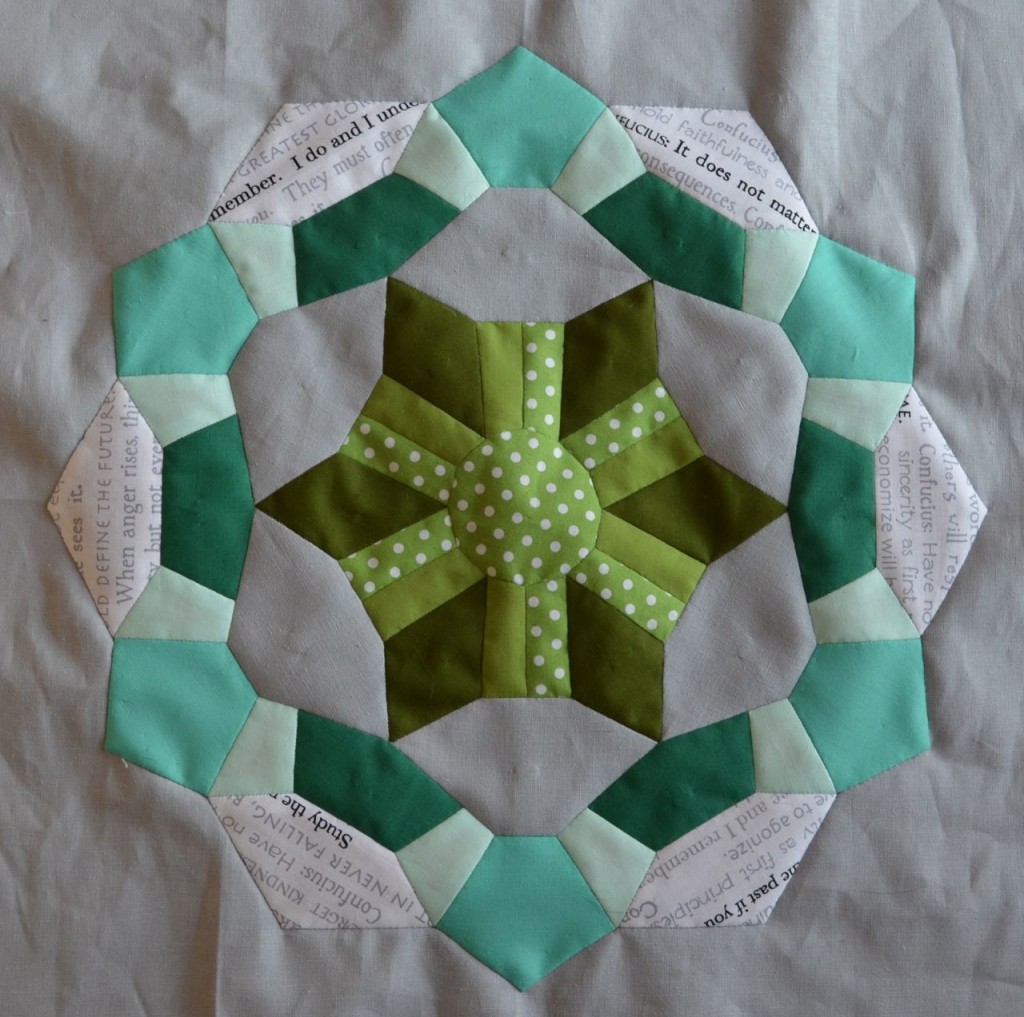 I probably would have finished quilting by now if I hadn't decided to tweak the pattern at the same time, snatching a few minutes here and there. I had to get the seam ripper and scissors out a few times as I had problems with a couple of the pieces not fitting properly. If you look at the small green star and the grey elongated hexagons you can see they are quite pouffy as I literally had to shoehorn the grey pieces in.
The fabrics I picked for the tweaked version remind me of spring flowers. Kaffe Fasset, Denyse Schmidt, Robert Kaufman dots and Kona Solids in happy reunion. I don't know about you but I'm definitely ready for some sunshine and warmth. It's not quite finished but I'm hoping to get the last apricot pieces sewn on this evening.
The apricot colour isn't something I would normally have picked but I really liked how it coordinated with one of the colours in the Kaffe Fasset print.
Lying next to each other you can really see how fabric choice influences the perception of the stars. The hexagon shape which is so prevalent in the Spring Version sort of disappears in Réalt Glas. I love both of them. One last trial version to go before I put the templates up on the blog.