How are we in September already? I feel like this year has flown by and I'm sure it's also because of this Block of the Month, as I have been looking forward to the new tile every time I've finished the current one.
Here's my August tile: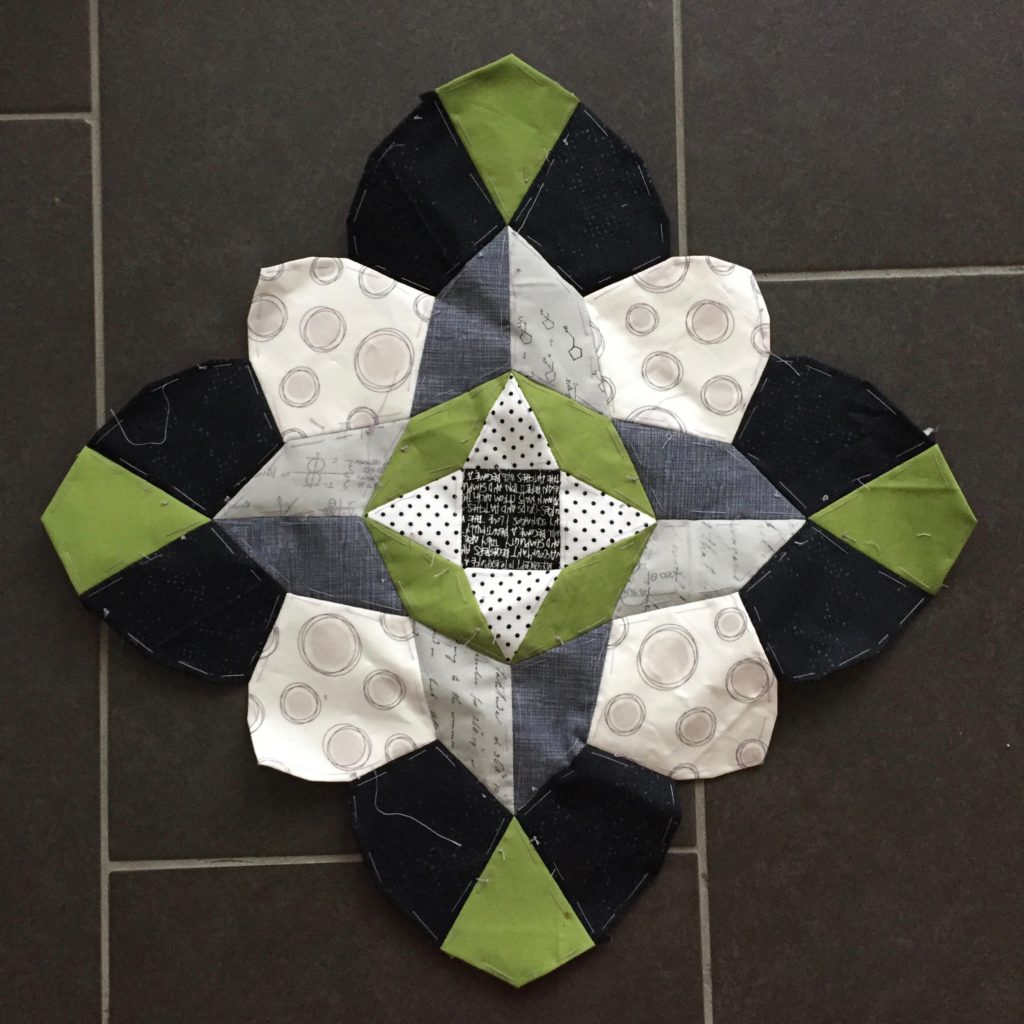 I really like this green with the black, white and grey. And I also like how all my tiles look together on the background fabric:
As you can see Charlie was very happy to help with the layout.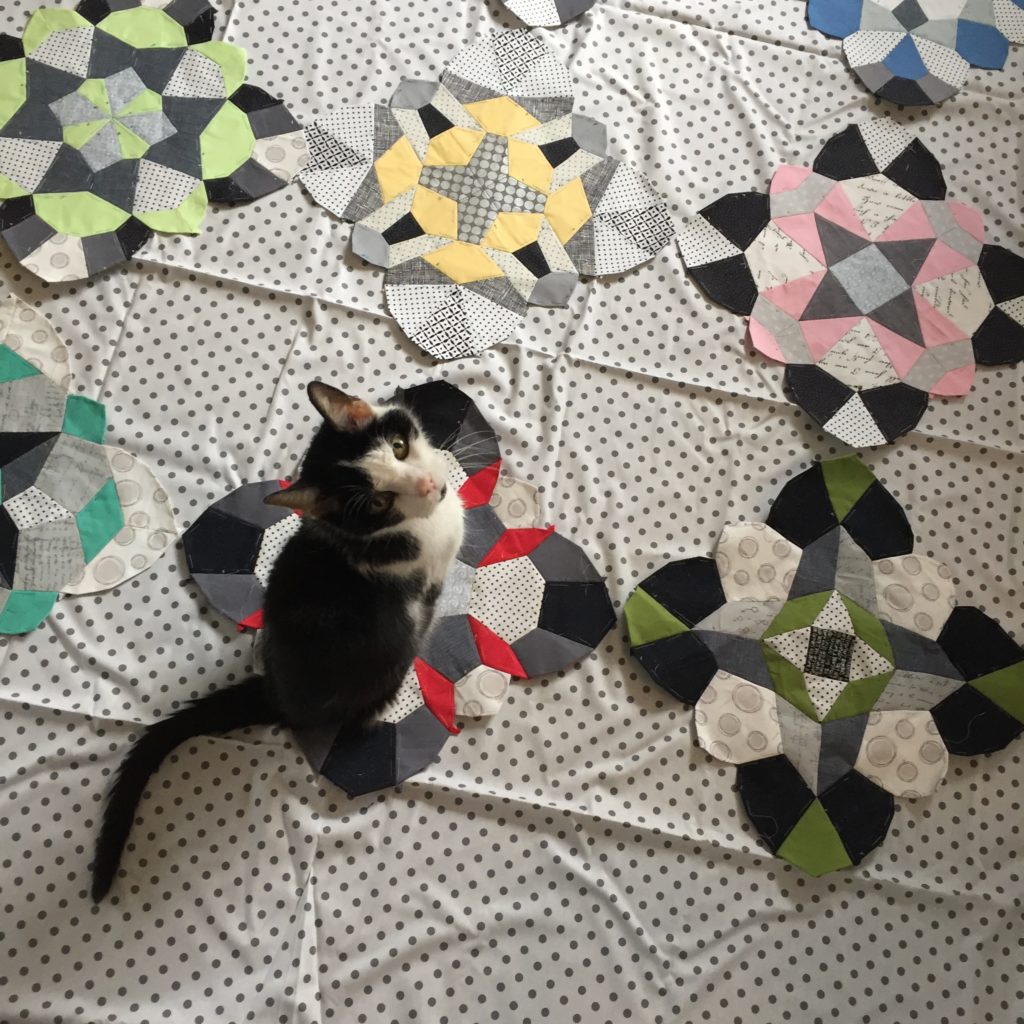 You may also have noticed that my tiles don't fit on my background fabric. This has meant that I have indeed gone back to my original plan and I'm going to appliqué them onto squares of fabric and hand quilt them before sewing the squares together. This will be my first ever quilt-as-you-go quilt and I'm really excited to try it.
Right. Are you curious about this month's tile? Here it is:
Here are the templates:
And the whole tile so you can plan your fabrics:
I'm looking forward to seeing all your beautiful blocks this month. Mine is going to be orange (at least if I find a nice orange in my stash).
Happy sewing!