I'm joining in with the Finish-A-Long, hosted by Leanne of She Can Quilt, again. What can I say? I didn't finish a single thing on my FAL Q2 list. No, not one; although I have made some progress on Master's bag and Little Miss Bossy-Boots' quilt. My FAL Q3 will therefore look much like Q2.
1. Master's Bag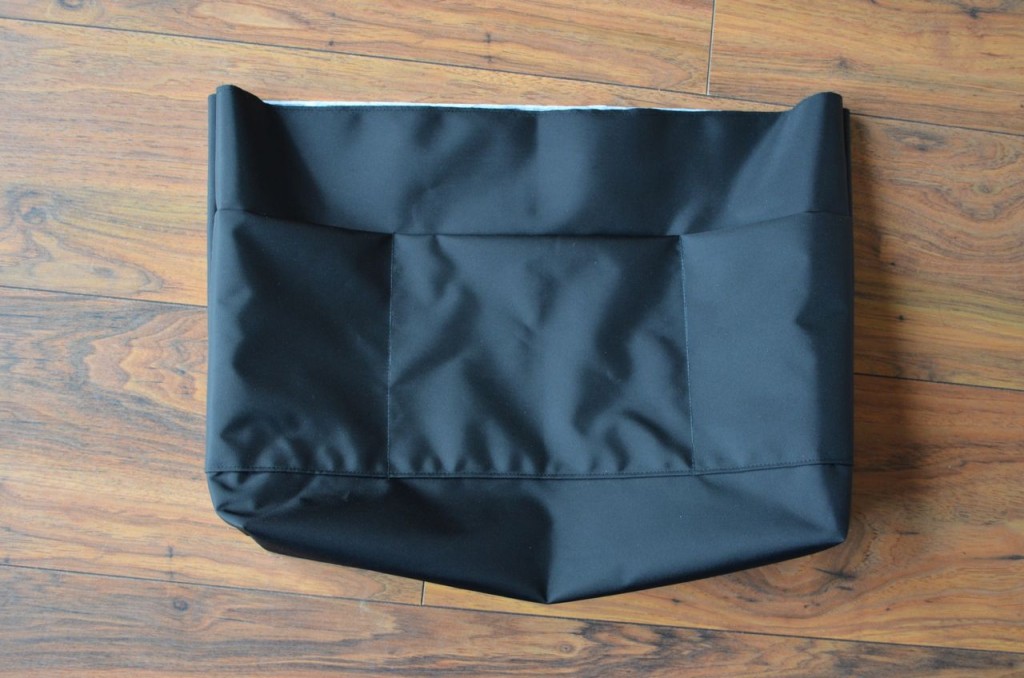 This just needs the flap and handle attached. I've promised Master to finish it this week so I really need to find an hour or so to sit down at the machine.
2. Little Miss Bossy-Boots log cabin quilt.
I've got the quilt top finished but am debating adding a border to make it a little bit bigger. As I'm sure you've gathered by now, decisions aren't my forte. Missy likes it the way it is, so I might just go with it and keep it at 48″ x 48″.
3. Athea Spring Version and Bloom
Still not sure what to turn them into, so I'm going to think about it a little longer.
4. In the Woods
I've taken the papers out and given it a good press. So now I need to decide what to turn it into.
5. Spring Carnival
No progress at all. However, I'm going to bring it to FQR as I need help with deciding how to continue. I really want to make it bigger but have now run out of the stripy fabric fabric I used for the centre. Hopefully I will be able to finish it after FQR.
6. The Siblings Together Quilt
I need to baste, quilt and bind it before next Friday so I can hand it over at the Fat Quarterly Retreat.
This list is ridiculously long and very ambitious, especially considering that I'm moving to Switzerland in August. Never mind, I'll try my best to at least finish a couple of things.