Right, I completely missed out on Q3 as I was busy with my Emerald Tiles cushions (more about those in the next blog post). So now I'm taking the opportunity to get back on the wagon.
1. Spring Carnival. In reality I'm only putting that on the list because I can. I don't believe for one second that I will finish it in the next three months. However, I don't want to forget about it and it would be nice to add a little to it again.
2. Little Miss Bossy-Boots' Dresden Quilt. I made the cushion and then stopped working on it. Since then she has decided that she doesn't want purple but blue so Im going to make it multi-coloured to be on the safe side.
3. My Sew-Euro-Bee-An quilt. I've sewn one row together and then stopped. It would be nice to be able to snuggle under it this winter.
4. The Tartankiwi Dinosaur. Just needs to be made into something. Anything.
5. Athea Bloom. Has been on the list all year and still isn't any closer to being done.
6. The Tartankiwi Robin. Really needs to be made into a Christmas cushion to be enjoyed this year.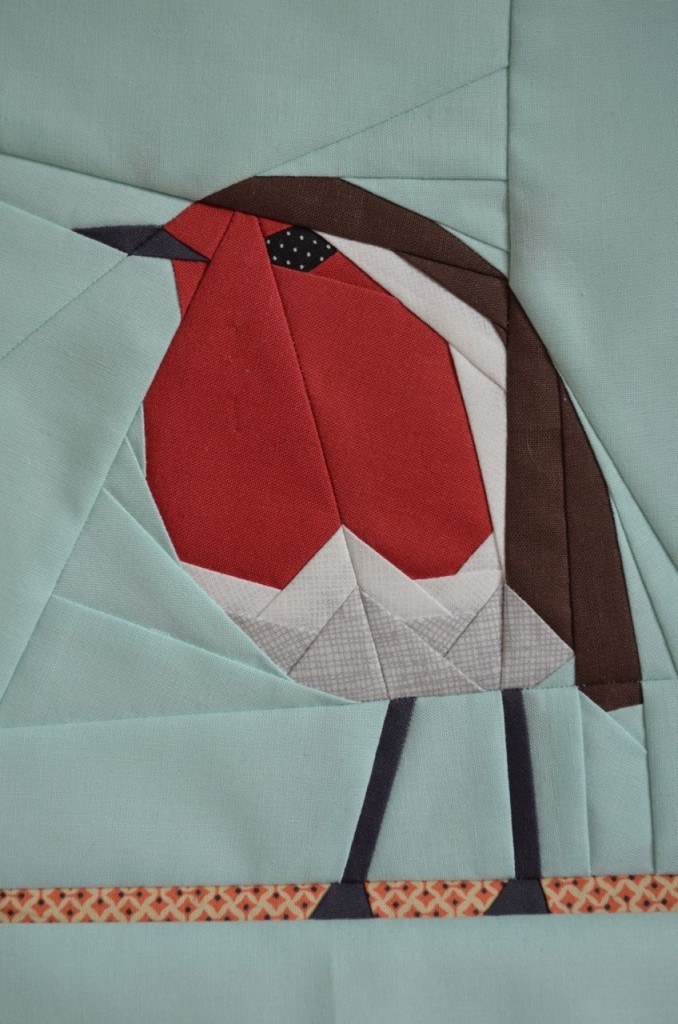 7. Art Deco. Still in the WIP pile.
8. A bag to replace this handy little beauty which, sadly, is now very faded and frayed. I have all the fabrics ready and cut out; I just need to sew it together.
9. The Euro Siblings Together Quilt. I need to make one more block as one of the ladies didn't deliver and then sew it together, quilt and bind so I can bring it to London next year.
10. Positive Doughnut. I need to make the decision whether it's going to be a quilt or a cushion.
I have a few more WIPs and UFOs lying about but I think I'm going to be hard pressed with just these so it seems silly to add even more. Especially as I have a secret project that has to be finished by the end of November. I won't put it on the list as I know that I will finish it. With a list that has five or six quilts on it already I think I have my work cut out.
Linking up to The Littlest Thistle Finish-Along 2014.