Last week I attempted to make a little thread catcher but as I wasn't concentrating it didn't turn out great. I normally cut the lining a little smaller than the outer to make sure it doesn't end up baggy. You've guessed it, I didn't do it this time and ended up with a  baggy lining I couldn't live with.
As I was looking at it and complaining Little Miss Bossy-Boots arrived and looked at it. When she realised that I wasn't happy with it she asked if she could have it. Of course she could.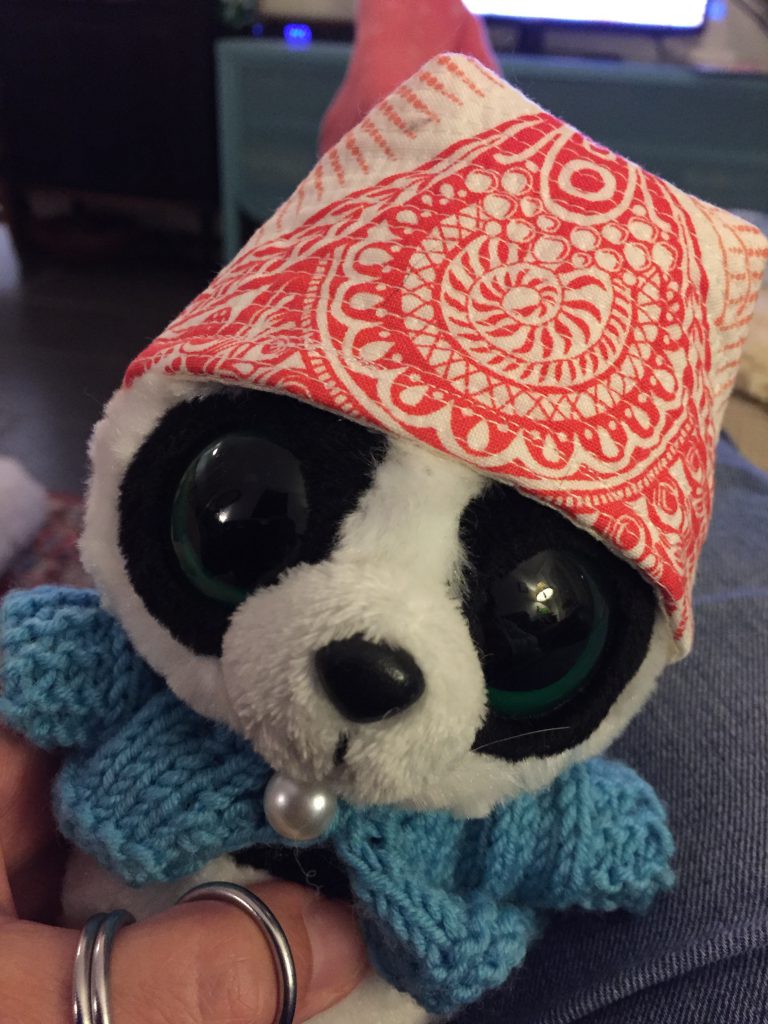 Missy turned the thread catcher into a hat for Panda and I think he looks absolutely fetching!
I didn't give up, however, and made another, even smaller, thread catcher. It's a little 2″ cube. This time, however, I used a completely different technique: EPP and iron on pelmet. I'm very happy with this one which is going to a  new home this week.
I added a magnetic needle minder and a little pin cushion just for fun. The fabrics I used are some of my all-time favourites: some Oakshott, some Lu Summers and some Liberty Lifestyle Bloomsbury Collection. I used Aurifil to sew it together and loved every second making it.
I'm already making another one…. With polka dots….