I just wanted to show you the finished mini I'm giving away over on Instagram (I'm Lemonshark if you'd like to try your luck).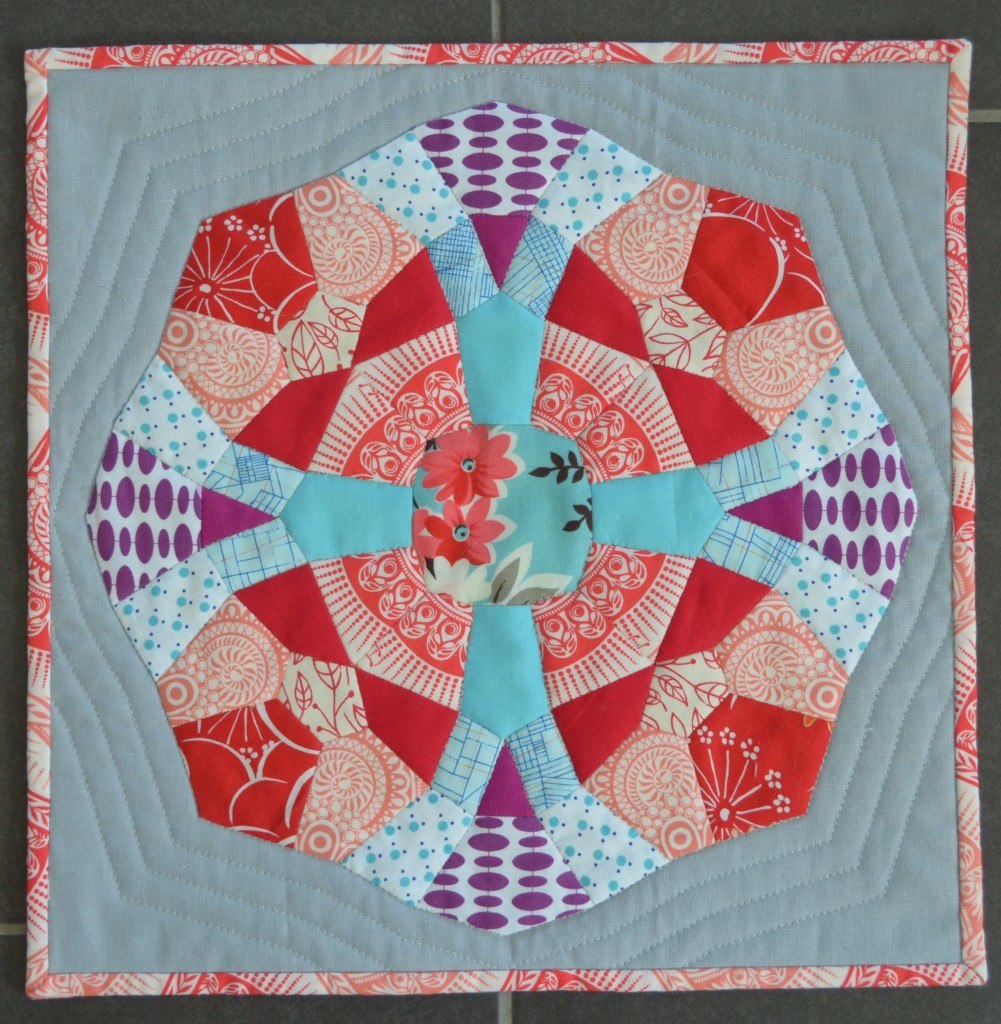 This little mini was designed and made for the giveaway. I used some of my all time favourite scraps, such as Flea Market Fancy by Denyse Schmidt, Architextures by Carolyn Friedlander, Summersville by Lu Summers and some Tula Pink. You can't go wrong with Tula Pink. The whole thing was pieced and quilted in Aurifil 50wt (no 2600, my favourite). For the quilting I did some stitching in the ditch and echoing as the quilt is busy enough as it is.
It was appliquéd on some grey Essex linen and bound with more of the yummy Tula Pink print I used. This mini mini finishes at 13,5″ and I'm in love with it. It's going to be a little difficult to give it away but a promise is a promise.
I'm thinking of putting the templates for this mini up on the blog. This will then be the last pattern on here as I'm going to open a shop on Craftsy.