Look at what the postman brought me this morning:
Yes, that's right. The loveliest pincushion ever. I was the very lucky winner of the Very Berry pincushion giveaway. That wasn't the only thing I was sent though. I also got a recipe for Gingernuts (which will have to be made as soon as I get the chance to buy some treacle) and a little roll of scraps. I love those scraps; especially as I only have one of these fabrics in my stash (Denyse Schmidt's Prairie Rose). All the others are new to me and I can't wait to use them. This one is my favourite: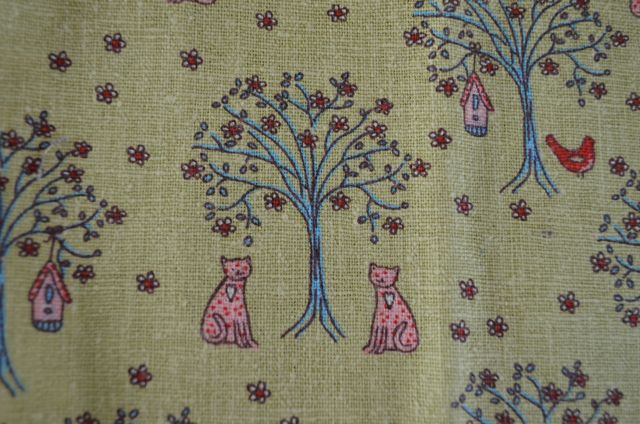 I don't know who it's by but I love it. Thank you so much, Ali!