Did you read my previous post in which I showed off the lovely pincushion I won?
At the time of the giveaway Ali posted a tutorial for it on her blog Very Berry Handmade and I loved it so much that I said I was going to make one regardless of whether I won or not. I did…and here it is with Ali's.
The cotton yarn I used is a bit thicker which means that my crocheted square is a bit denser. Maybe I should have used a bigger hook?
I'm still very pleased with it. The fabric I used is a dusky lilac with white polka dots. I love those colours together. The reverse of the pincushion is just as pretty: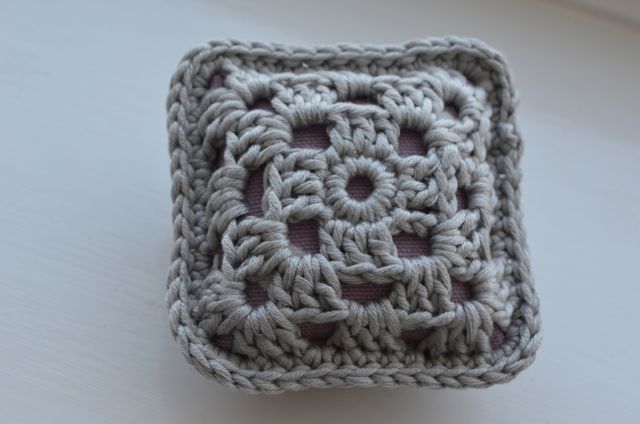 Do you like it? I thought as I love the pincushion I won so much I would give this one away (hopefully to be loved as much as I love mine). The first person to write a comment on this post will receive the pincushion and I'm happy to send it anywhere in the world.
Edited to say:
Thank you so much for your kind comments about my pincushion which will be sent to Jane on Monday!