There's a new addition to our family: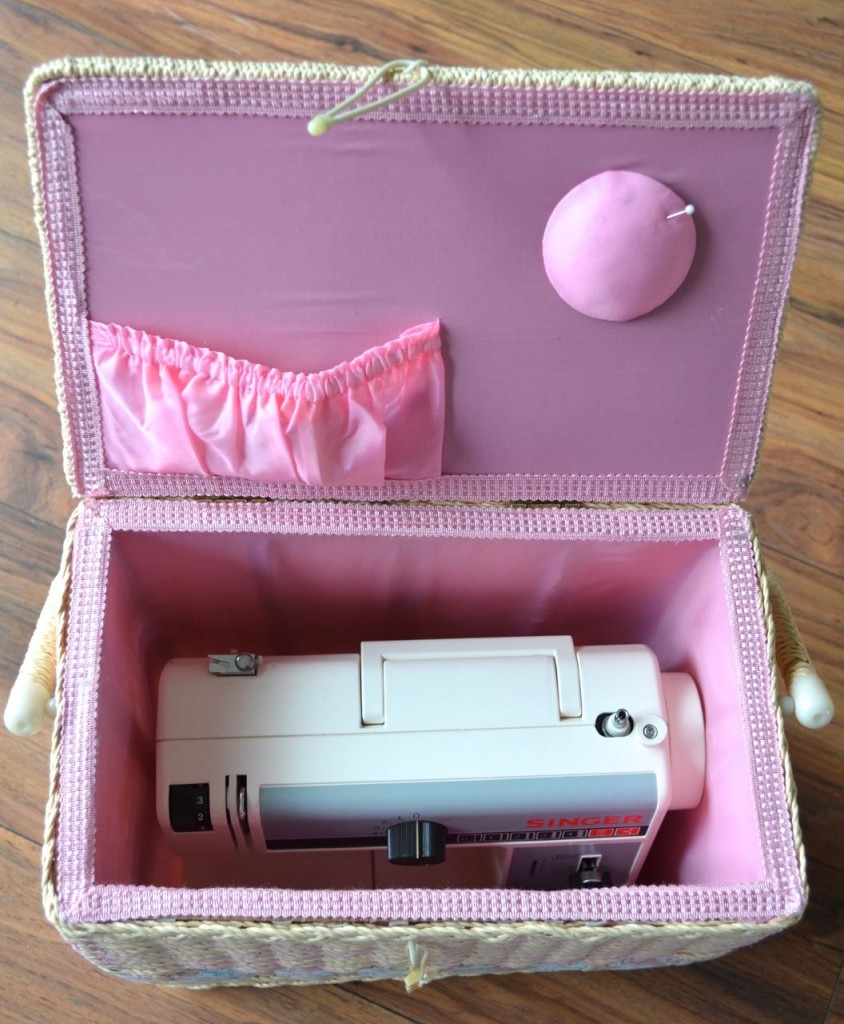 That's right, the cutest little sewing machine. A few weeks ago Emily from Strawberry Patch posted a picture on Instagram of her Singer Featherweight 324 which she wanted to sell. I'd been wondering if I should get a small, light sewing machine to take to the Fat Quarterly Sewing Retreat this year. I took my Bernina last year but didn't fancy taking her again; she's pure metal and very, very heavy. I love vintage sewing machines so I didn't think about it long and told Emily that I was interested.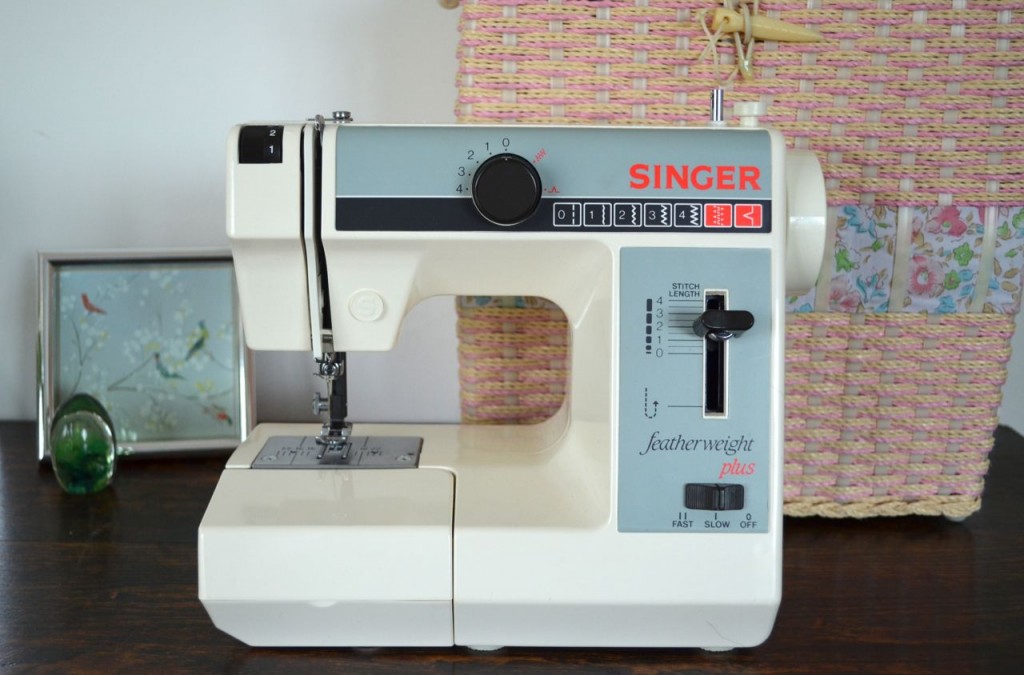 To cut a long story short, the machine arrived today in her cute as a button wicker basket.   The machine wasn't the only thing that arrived though. When I opened the basket I found a beautiful hexagon pincushion and the cutest bracelet as well! I always say that quilters are the most generous people around and I think I've been proven right again.
Green is my favourite colour and those green hexagons sing to me.
If I feel chatty I can always use the other side with a lovely text print and pink centre. The card is going to be hung above my sewing machine and the bracelet will, I'm sure, be shared with Little Miss Bossy-Boots (although on the inside I'm going to go "My preciousss!).
By the way, if you haven't discovered Emily's blog, Strawberry Patch, yet, go and have a little peek. Emily has such fabulous taste in fabrics and her Marcelle Medallion quilt is stunningly beautiful. You won't regret it.
Now, I thought I might turn this post into a little impromptu giveaway. I would like to give this cute machine a name, but can't think of anything suitable. If you would like to win a little something made by me especially for you, please leave a comment on this post with a suggestion for a name. I will pick a winner on Wednesday, 24th April 2013 at 8pm my time. This giveaway is open internationally.