Big apologies, I completely forgot about my impromptu little giveaway when life took over. There has been no sewing in a very long time and I'm really starting to feel it. Tomorrow I might just send Little Miss Bossy-Boots and Master off somewhere for a couple of hours of uninterrupted sewing.
Anyway, I'm sure you're more interested in finding out who is going to get a little something from me.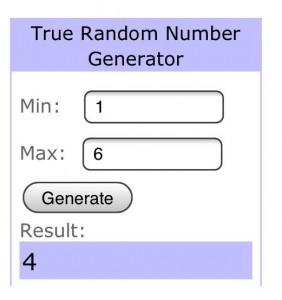 I let Mr Random do the honours this time and he has chosen number four, which, if my counting skills are anything to go by, is Helen! Congratulations, Helen, I'll put your prize in the post next week.
Thank you so much for all your suggestions, I've loved them all. In the end, I went with something completely different: Edna.