My blog has been rather neglected lately as I've been trying to find my mojo. Just as I found it again, my life has been turned upside down. Mojo is now sitting in the corner twiddling its thumbs, waiting for me to crawl out of my hole and get back to the sewing machine. I hope it happens soon as I have some great incentives to get me going again:
1. I owe Christine her bee blocks for May. I've finished one and have one more to do. The one I did has quite a few dodgy points as Little Miss Bossy-Boots was whining in the background while I was sewing so I'm waiting till she's in bed to do the second one in the hope that my points will match up a bit better.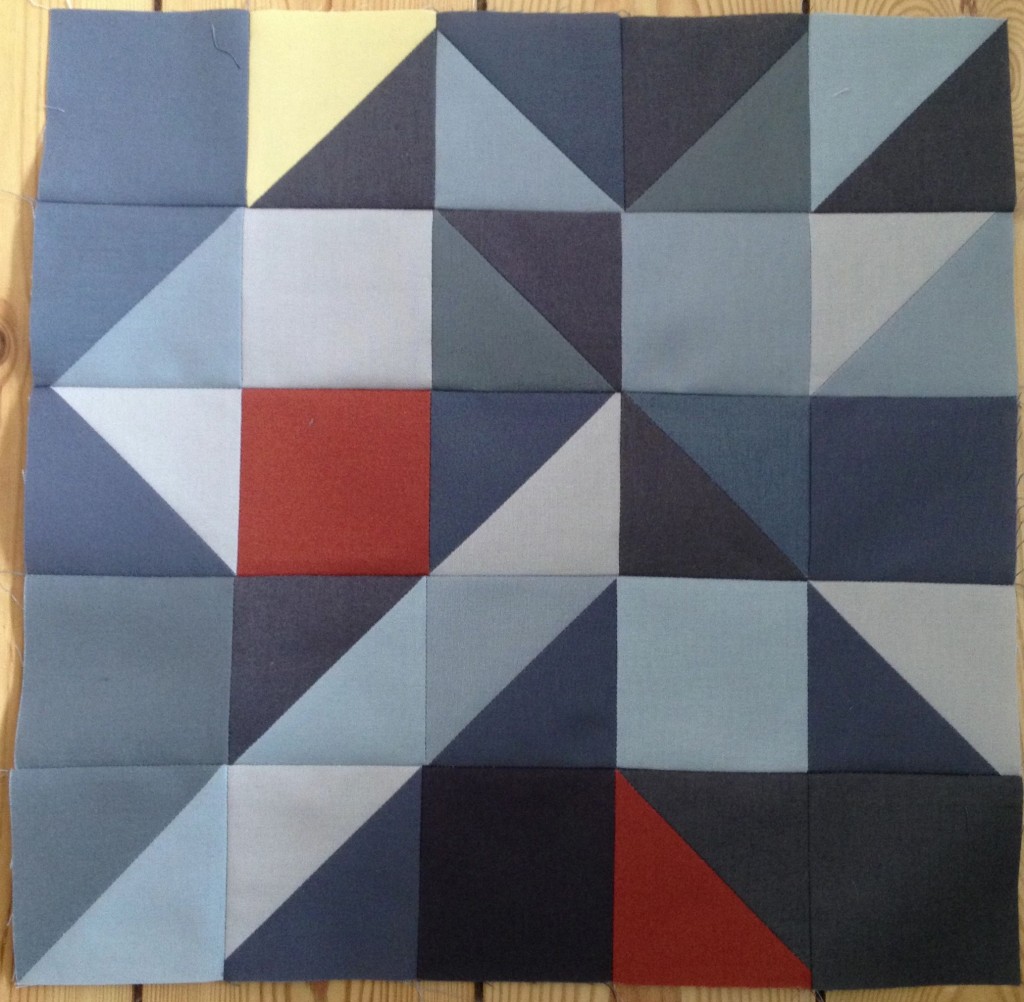 2. I entered the second round of the FLiRTS (Fab Little Random Treasure Swap) on flickr. Shipping dates are fast approaching and I'm only half finished. I really need to get a move on to finish the foundation paper pieced mug rug I'm making. As I don't know whether my partner drinks tea or coffee I've decided to make it reversible with a tea pot on one side and two or four coffee cups on the other. I will tell you a bit more about the patterns I'm using when I show the finished product.
3. I've entered two swaps for the Fat Quarterly Retreat in July, the name tag swap and the sample swap. I love the partner I got in the name tag swap and I already know what I'm going to make for her. However, I won't be able to show any of it until she gets it as it would be too obvious who it's for and this is, after all, a secret swap. As for the sample swap I've decided to make some amigurumi. I haven't made any for ages so this is a good opportunity to get back into crochet.
4. I would like to make some clothes now that I have an overlocker. I've got a pattern I want to try, Tara by Jolijou, but I first have to find out how the machine actually works. At the moment she's still sitting in her box and I think that's where she's going to stay until school starts again as it's not only half term but also Little Miss Bossy-Boots' birthday this week.