Dear Blog
I'm truly sorry for neglecting you for such a long time. Life hasn't been quite what I wanted it to be these last few months and I've been struggling to find the motivation to read and comment on blogs and write posts to publish. However, now that the new year has started I'm hoping that I can see this as a new start and begin to love you again. I have many things that I would like to show as I haven't been idle but  have been knitting and sewing. Both give me such wonderful comfort.
This morning Little Miss Bossy-Boots made a collage and I thought it looked like a quilt. I have a couple of bee blocks I need to finish as I'm already behind but I feel the need to give this little mini a go first.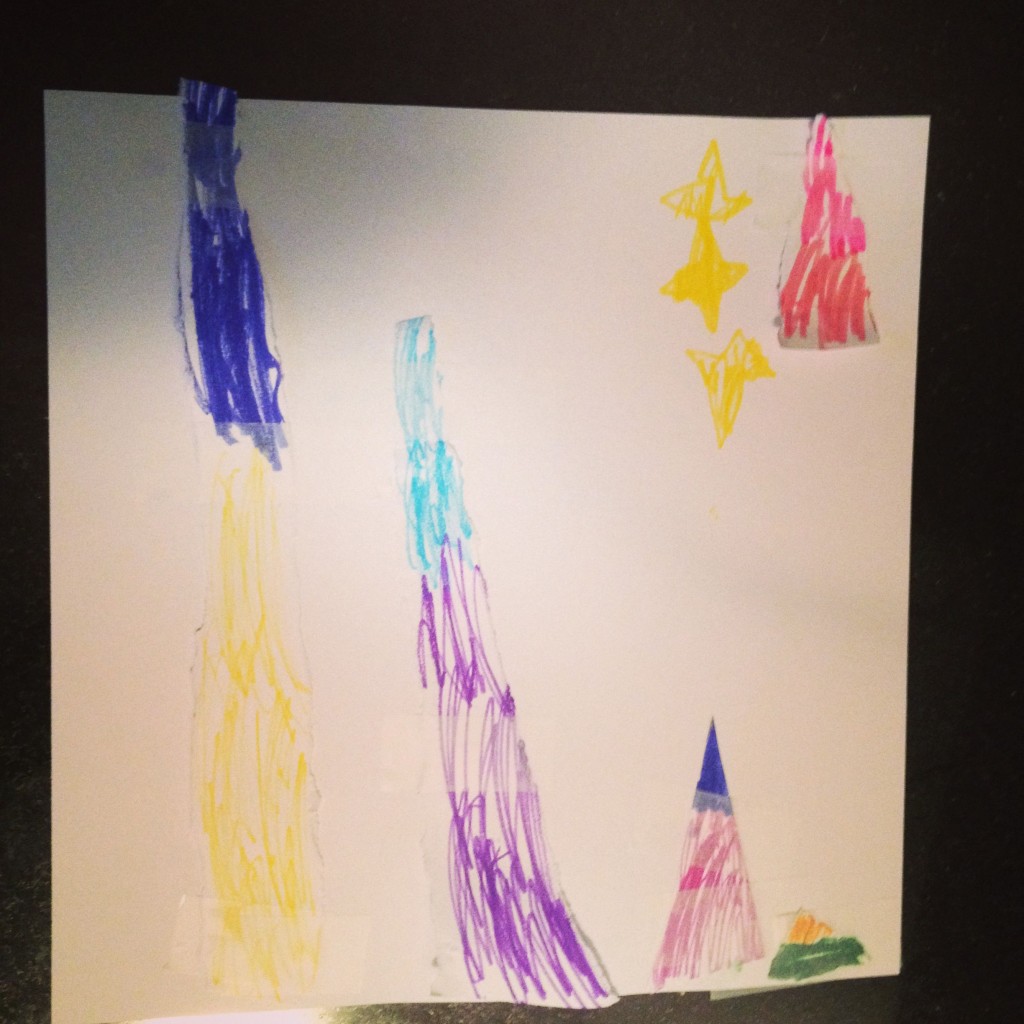 So, I'll see you very soon again, dear Blog.
All the best,
Elisabeth