Nothing like waiting for the last second to enter the Blogger's Quilt Festival, eh? I've been humming and hawing whether I should and, if yes, what I should enter. In the end I decided to enter Jewel into the mini category. I've made a lot of EPP minis and I like them all but this one makes me especially happy because of its cheerful colours and because it was made as a 'thank you' for a very special lady. You can read my original posts about this mini here and here.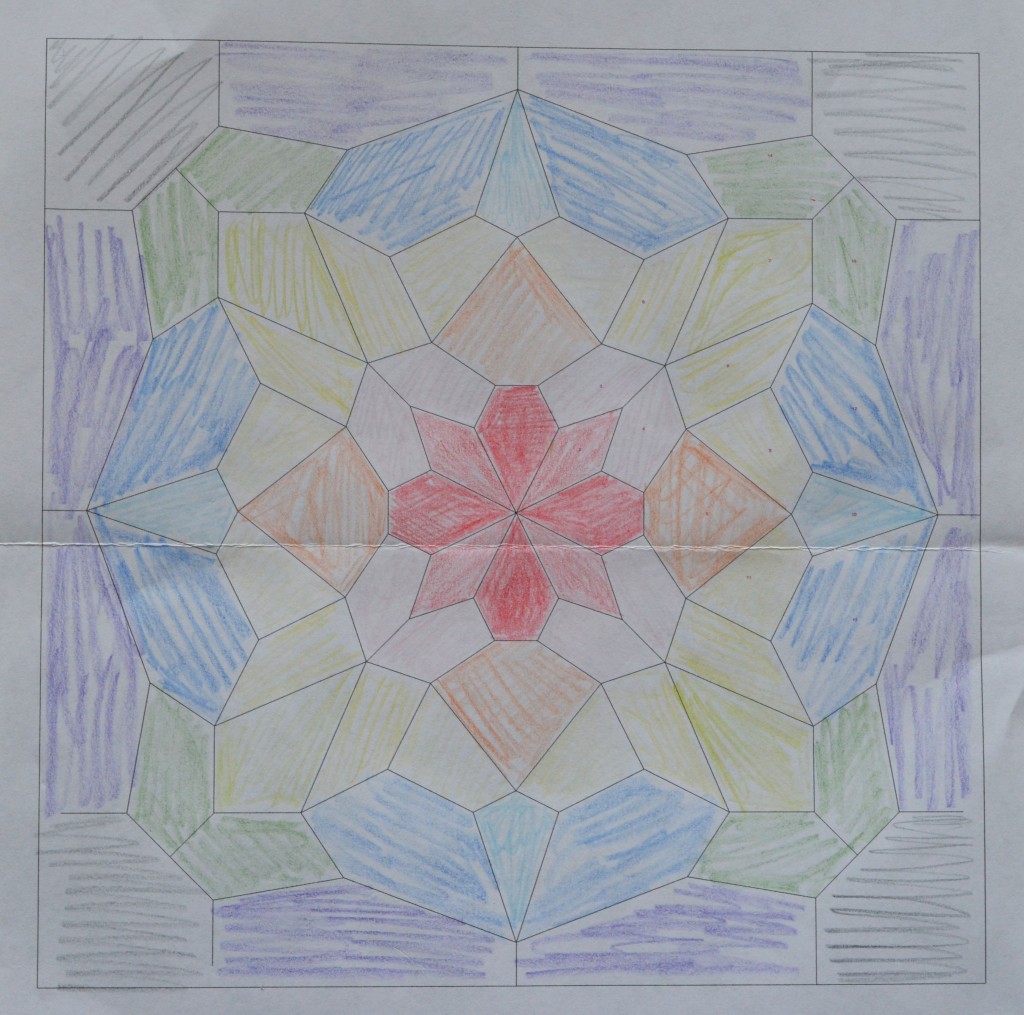 This is the design I started with and the colours I decided to use. I'm not really a rainbow person but I thought it really worked for this design which had been sitting on my computer for quite a while and which I'd named Jewel.
It didn't take me long to deviate from my plan but I quite liked where it was going.
I did some hand quilting with some Aurifil 12wt in 4660 and added a dotty red binding to tie back to the red centre.
I left out the last round because I liked the way it looked when I put it onto the background of some Lizzie House Pearl Bracelets in light grey.
It wasn't all that difficult to send off to Karie as I knew it was going to someone who would appreciate it.
Please take a minute or two and check out all the other wonderful quilts at the Blogger's Quilt Festival over on Amy's Creative Side.