English Paper Piecing (EPP) is my biggest love although I love sitting at my sewing machine too. Dancing Squares is a really easy pattern which I came up with because I wanted something simple that I could sew while watching tv as there are only two shapes.
I started off with the low volume octagons before filling in the squares. I thought I would use my Oakshott Rubies for the squares but as I was stitching I thought it would be fun with a rainbow of colours too. In the end I wasn't sure which to use and asked people's opinion on Instagram. Funnily enough the rainbow and the rubies got exactly the same amount of votes so I went for my first choice, the Oakshott Rubies.
I decided to only use the red and pink Oakshotts. In the end this little piece ended up at about 13″ x 13″ and I'm not sure what to do with it. Cushion cover? Mini quilt? Continue and turn it into a lap quilt? That could take a while.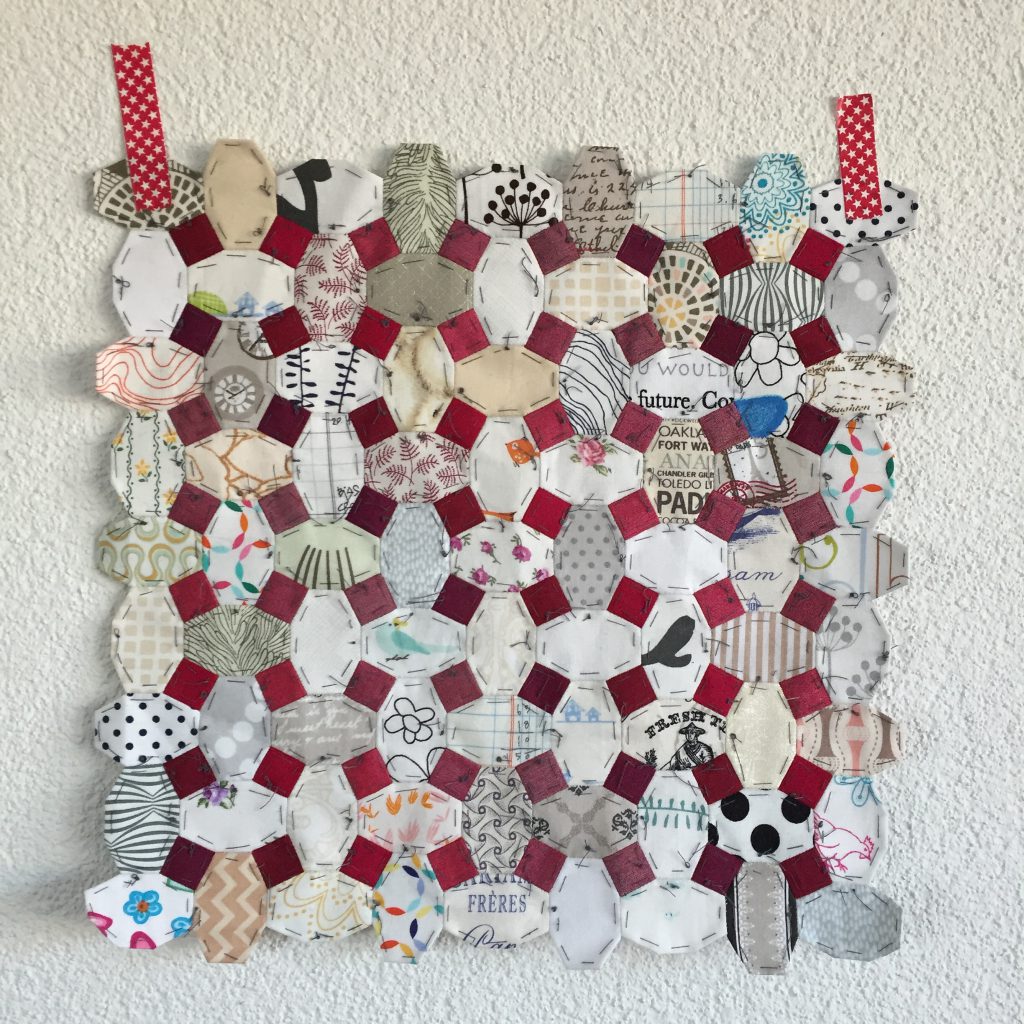 For now, I'll just gaze at it adoringly from time to time.
Would you like to make your own Dancing Squares mini/cushion?  Click on this link for the pdf in three different sizes: