After every swap I participate in I say that I won't do it again; but I always do. The last swap I joined was the Schnitzel & Boo mini quilt swap and you may remember the half circles I cut and started appliquéing. I can now reveal that I made this quilt, which I named 'Over the Hills and Far Away' for Amy. I met Amy at the Fat Quarterly Retreat 2012 and 2013 and it was just lovely to make something for someone I really, really like.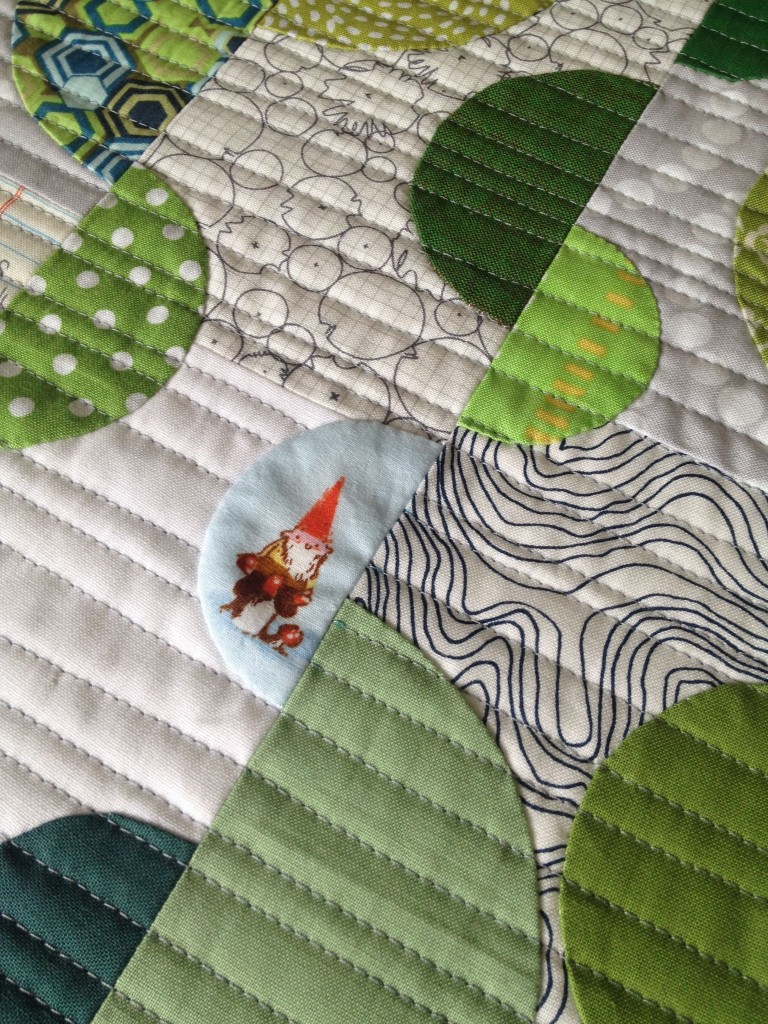 I sent her the mini with some extras but none of these were recorded here at Shark's Dinner. That's right, I was so excited about sending the package that I never took a photograph. Blogger of the year? Don't think so…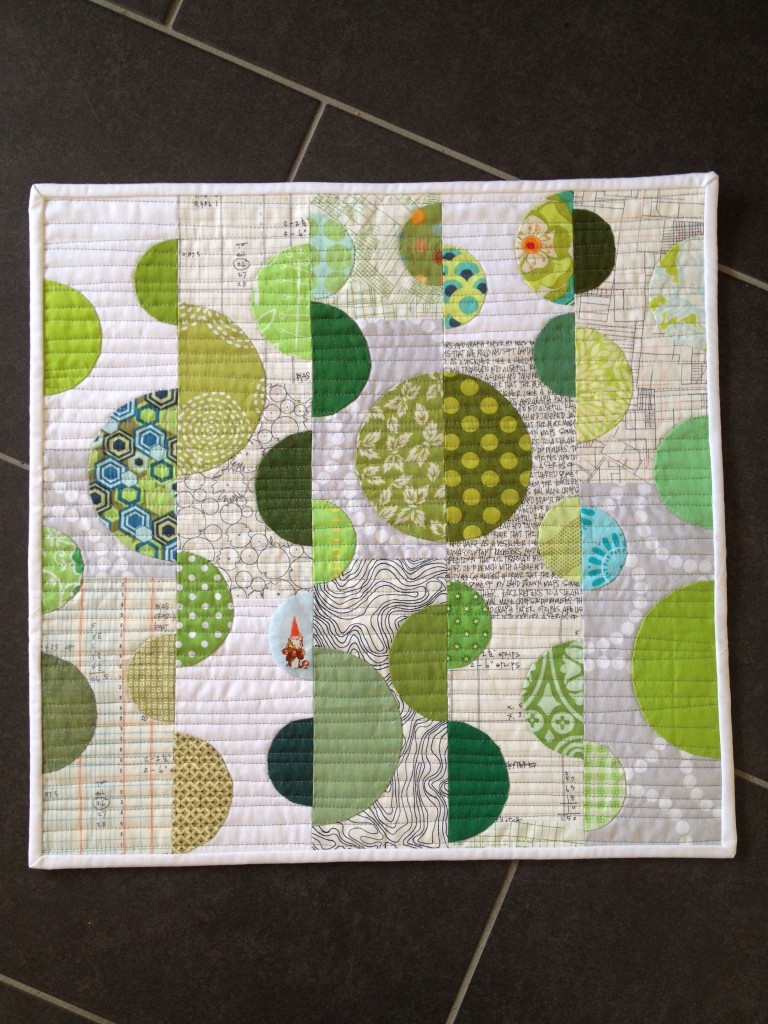 The design of this mini was something I cooked up for a big quilt. I was going to do the backgrounds in greens and yellows and do the half circles in light blue. The fabric pull has been sitting in my cupboard for two years now but the quilt still hasn't been made.
Anyway, let me show you now what I received in this swap and you will understand why I keep joining these swaps again and again. This one is a stunner and I feel like the luckiest girl around. Alison is one talented lady!
As always, the photo bomber had to have his say too. I love everything about this mini: the colours, the fabric, the beautiful execution. I mean just look at the details:
The cake looks good enough to eat, doesn't it? And look at the blackberries.
Tea, anyone? I'd love a tea pot like that. The FMQ is just incredible too.
Little Miss Bossy-Boots tried to get me to hang it in her bedroom but I denied her the pleasure and have hung it in the sewing/craft room instead. I really would have loved to have it in the kitchen but I have no walls I can hang it on. So it's joined the other minis on the wall and I love looking at it and being inspired by it. There were some extras too, a cute pink ribbon and some 3D stickers for card making but Little Miss Bossy-Boots got her little hands on those before I had a chance to take pictures (Hmm, I'm sensing a theme here). I definitely hit the jackpot here.
PS Oops, I've done it again. Sandy, aka Curly Boy, is organising a swap and I've signed up. If you'd like to join too, hop on over to his blog and fill out the form. You've got three days to do so!