I have an idea for a quilt. Now, I have a lot of ideas for a lot of quilts and I've had to start writing them down as I'm worried I might forget.
This quilt design involves some circles. You may remember that I did some portholes after the first Fat Quarterly retreat and I love this technique but I'm worried it might make a quilt fairly heavy and a bit stiff. I therefore decided to try out some inset circles. What better way than to experiment than making a mug rug.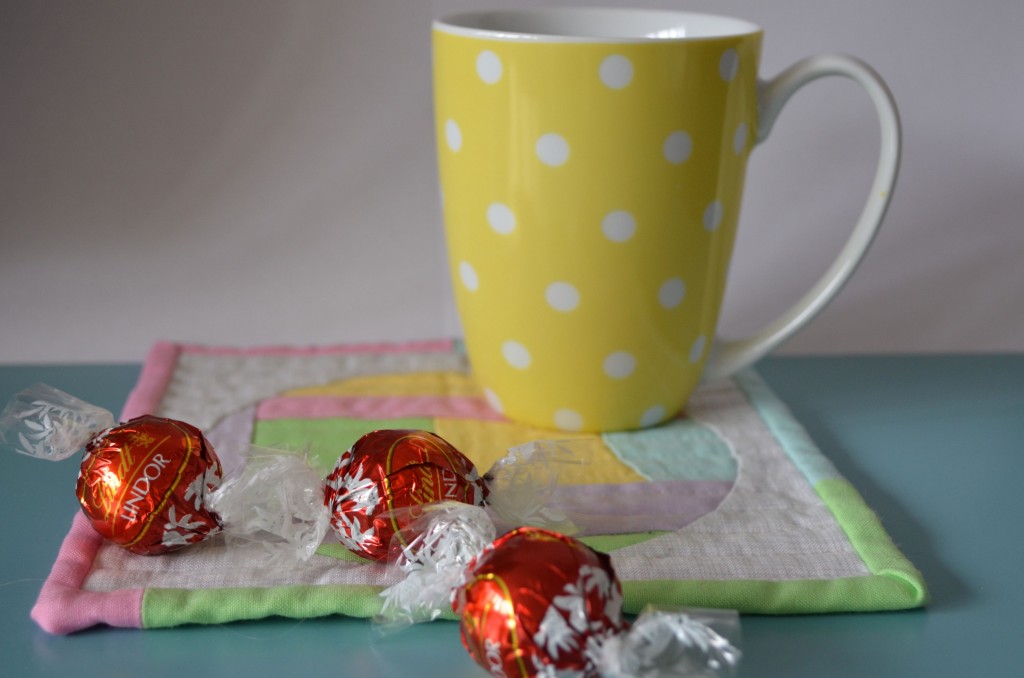 I think it turned out really cute. I like the improv circle and the way the circle sits flat. It's a little fiddly but once you get the hang of it it's actually quite quick. All you need is a little freezer paper and some glue. Claudia from Machen und Tun München has a great tutorial.
I used some Kona solids and Timeless Treasure sketch and think the mug rug looks sweet in those pastel colours. I'm not normally a pastel girl as they remind me a lot of the 80ies when I was growing up (showing my age here, guys).
I'm really looking forward to making this quilt. Probably some time in 2075 after I've done all the other designs that are on my list.