When I designed this EPP pattern I named it 'Jewel' because I thought it looked like a square cut precious stone (very original, I know…).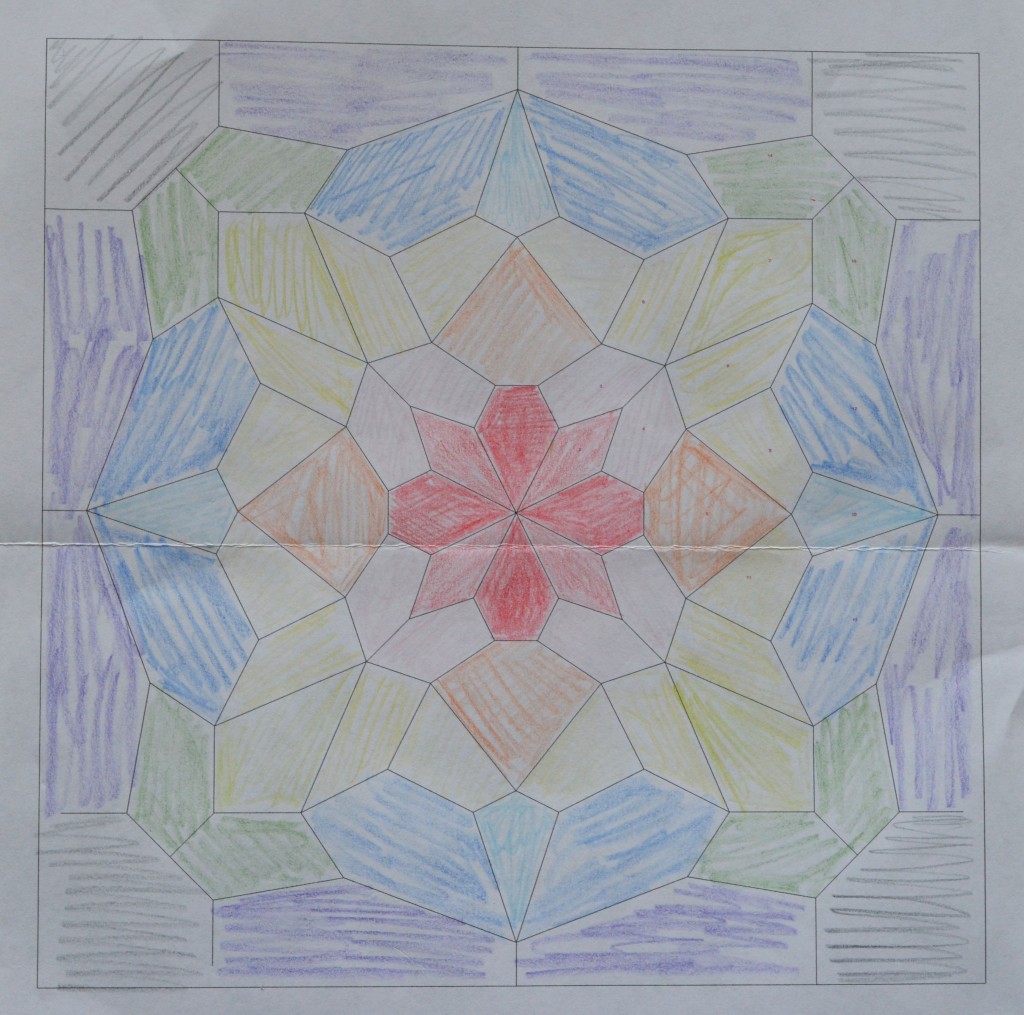 However, once I started sewing I really liked the way it looked without the corners and, thus, it now looks completely different.
You may also have noticed that I changed the way I used the colours. I often start with a plan and then deviate from it. It does mean the piece looks very different to what I had originally planned. I like both versions and may still go back to the rainbow version one day.
This is the first time I've hand quilted any of my EPP minis and I really like the look of it. I think there may be a few more in my future. I'm hoping to have this finished tomorrow as I need a few more colours of thread for the quilting. It'll get its proper 'ta dah' moment then.