I'm always happy when someone appreciates handmade gifts but realise that not every one does. This week I made a bag for my running buddy as it was her birthday.
I used some dark blue waterproof rucksack fabric that I had leftover from when I made my sister a bag, some waxed fabric from Ikea (my Christmas table cloth) and some red webbing and produced this: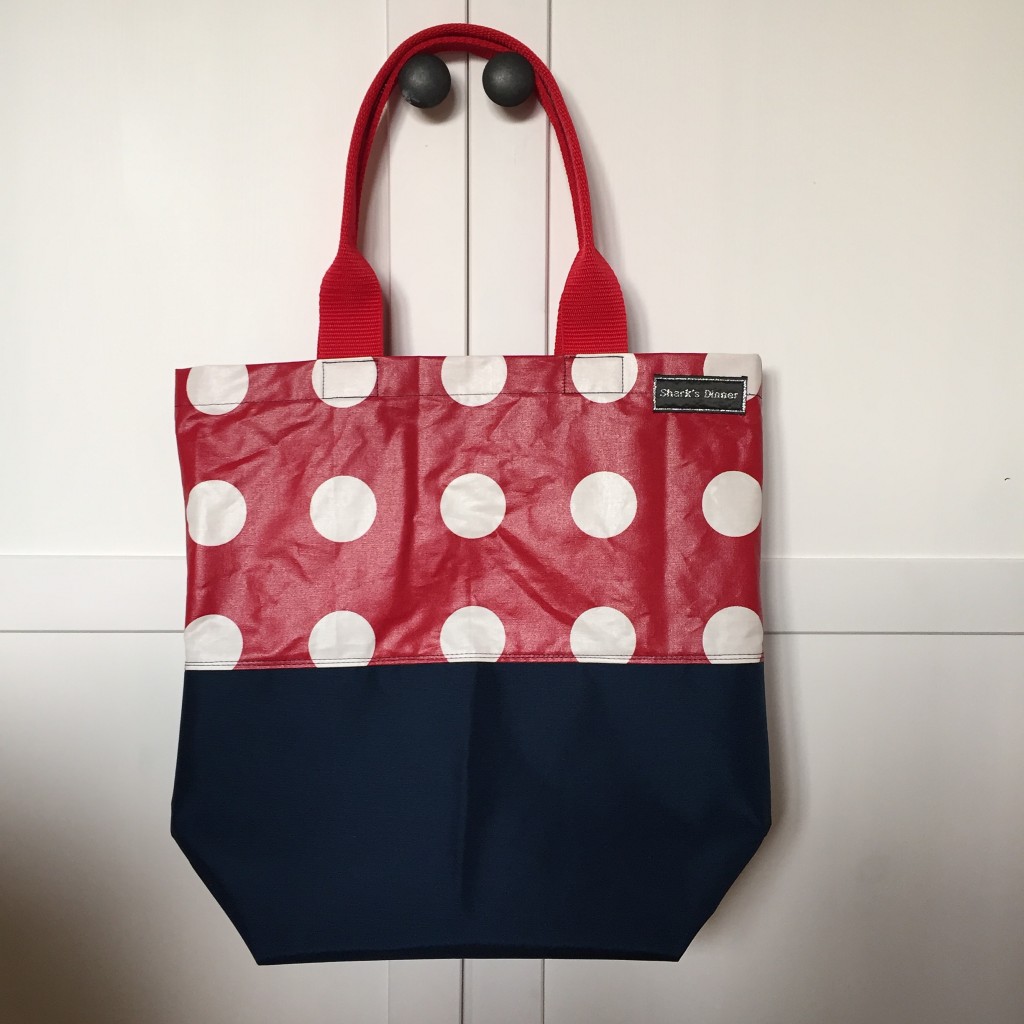 I loved it but was ever so slightly nervous when I handed her the present. I needn't have worried, she loved it too and it's already in use.
I still have some of those polka dots and some turquoise rucksack fabric. I may just have to make one for myself…..
I did the boxed corners in a new-to-me way and I loved how quick and easy it was. I'll show you what I mean on the next one I'm making as I didn't take any pictures this time. That's what happens when you finish a gift five minutes before you leave for the party.