I've finished my Pantone 2013: Emerald Quilt Challenge mini quilt and I'm very happy with it.
As it's name Réalt Glas means Green Star in Gaelic, I decided to quilt some wandering clover on the grey Essex linen. It's not my first time free motion quilting but it's still rather wobbly and I realise that I have to practice a lot more. I used the same grey Aurifil 50wt  (2605) that I used for piecing.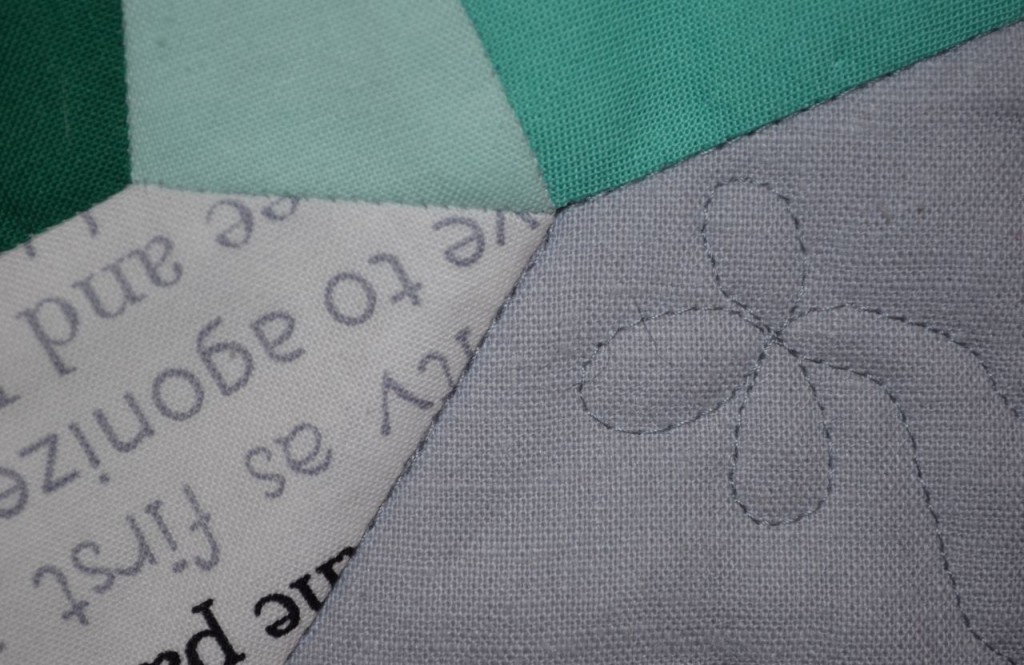 Except for the centre, the star (stars?) itself isn't quilted. I did stitch in the ditch around the grey pieces but left the green pieces alone. I could tell you it was because I wanted them to stand out but in reality it's because the inner star was too pouffy and I was worried that I would have lots of little pleats if I quilted it.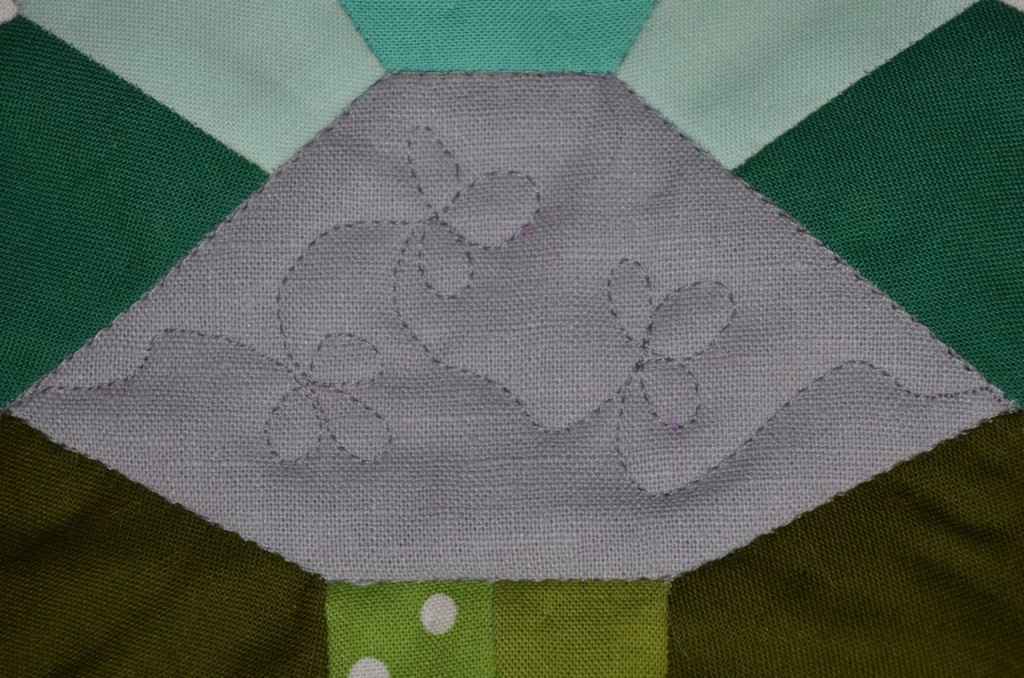 The pattern tweaking is still going on for this but I should be finished by this weekend. All I need then is a little help from Master to turn it into a PDF file.