Hello! This week a lovely orange bundle of six fat quarters arrived on my doorstep, courtesy of the Simply Solids Crew Stash Club. I was feeling a little bit low due to missing a lovely meal in a lovely restaurant on Sunday so decided to cut into it straightaway. You might wonder what a meal has to do with sewing and the answer to that is…nothing. Sewing does cheer me up, though, so that was good enough for me to get the rotary cutter out instead of the duster and hoover.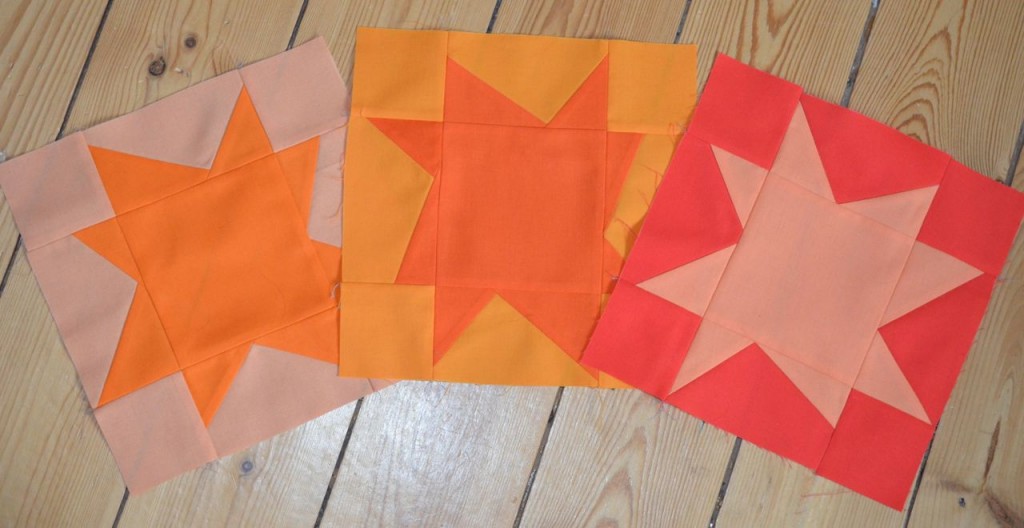 A couple of hours later I had three bright orange stars to cheer me up. As mentioned before Stellar is a great free pattern on the Simply Solids website and although it was designed for the quilt-along I'm sure it would look just as great in patterned fabric or a combination of the two. I love making these stars and can't wait for the March bundle.
I think Charlie likes the stars too.