Do you like doughnuts? I do, although since I've started reducing sugar in my diet the last couple of years I haven't had many. However, I don't really mean the edible kind but rather the quilty one. I've started sewing a new quilt which I call the positive doughnut (#SDpositivedoughnutquilt on Instagram).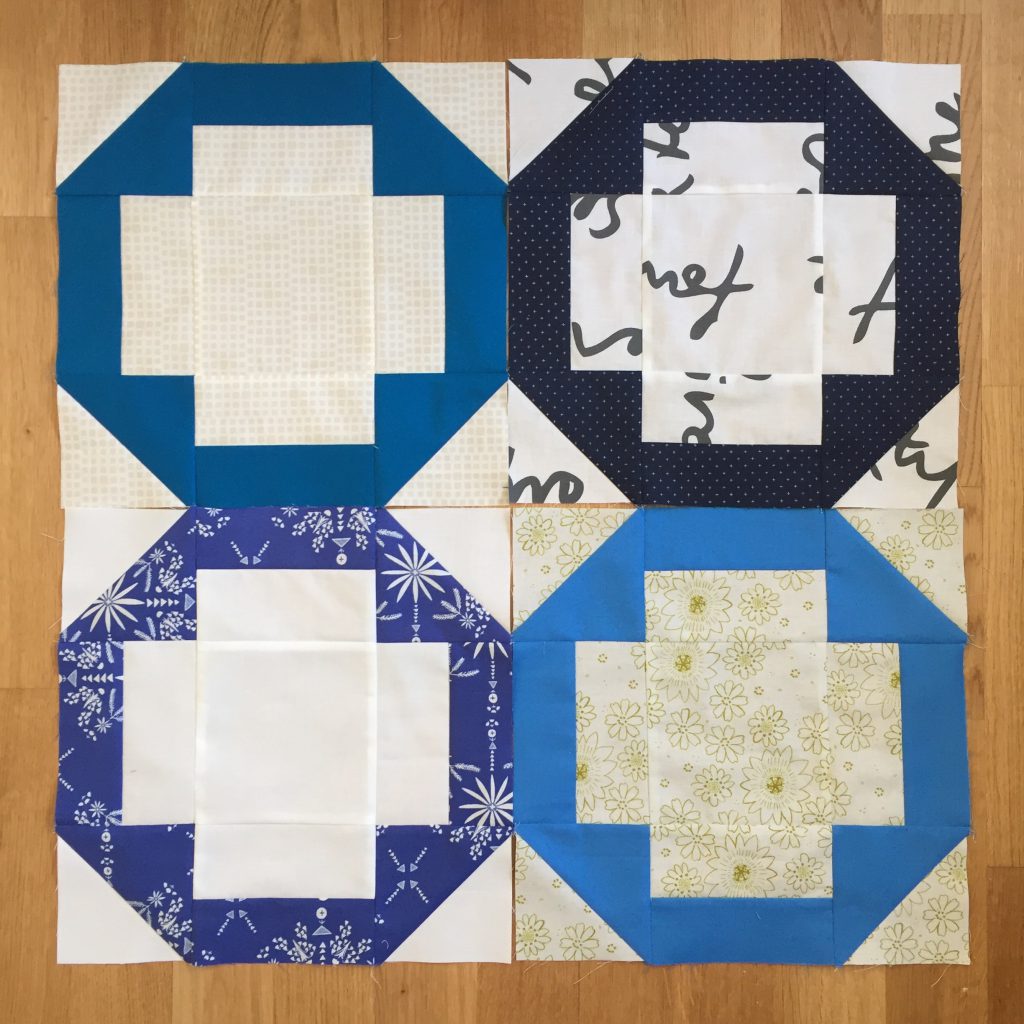 This block is, I believe, called the Greek Cross, but to me it looks a bit like a doughnut. The difference is that the hole in the middle looks like a plus sign. I'm using blue and low volume fabrics from my stash.  Sometimes I'm not sure whether I have enough of one fabric for a whole doughnut or the background of one quilt so to help me with that problem I've cut the pieces from paper which I can lay on the fabric to check.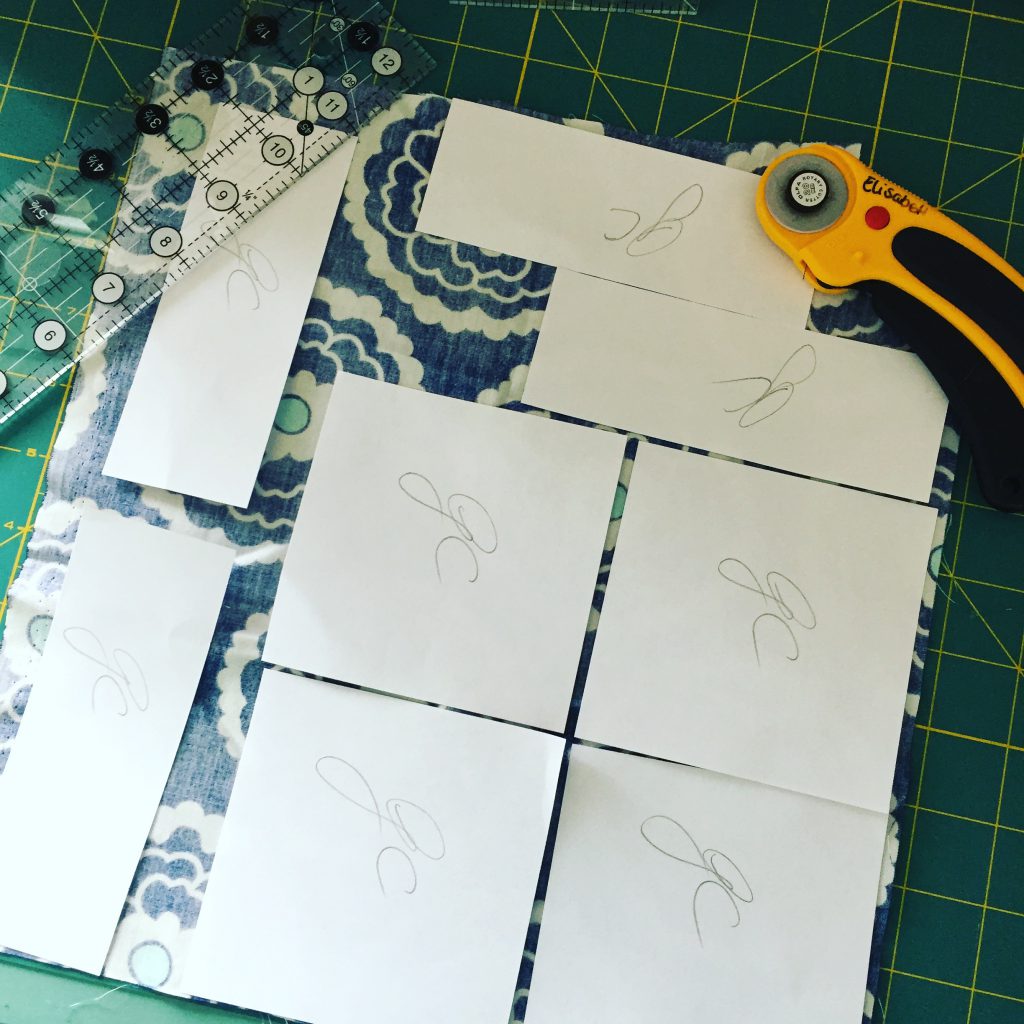 I'm enjoying these blocks tremendously as they are big (12.5″ unfinished) and easy. There are no corners and no points that need to match and no bulky seams. In fact, I believe this is the perfect block for a beginner or a quilting bee.
Since taking this picture I've made another three blocks which means I'm halfway there.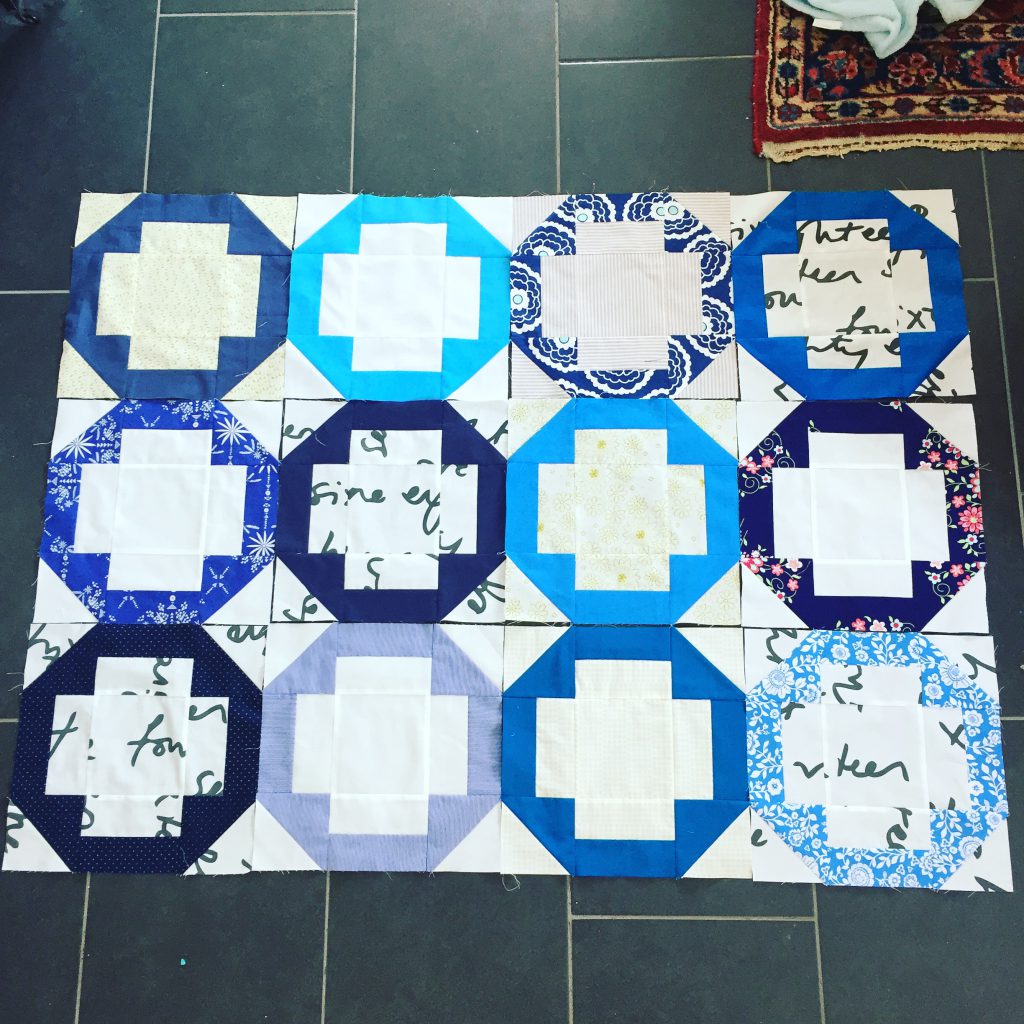 I'm thinking of writing a tutorial for this block but that won't be tomorrow as I'm off to IKEA to buy some more of the numbers fabric for the back. TTFN!