I have been a very bad girl. Last year didn't end too well; I felt rather distraught and stressed and therefore not in the mood to sew the bee blocks for the Euro Siblings Together Bee. Yesterday I finally sat down at my machine and started the Anna Maria Horner feathers that Allie had requested. I didn't manage to finish them but the second I dropped Little Miss Bossy-Boots at Kindergarten today I sat down again and finished them. They came together alright, although I'm not sure I will ever make a feathers quilt.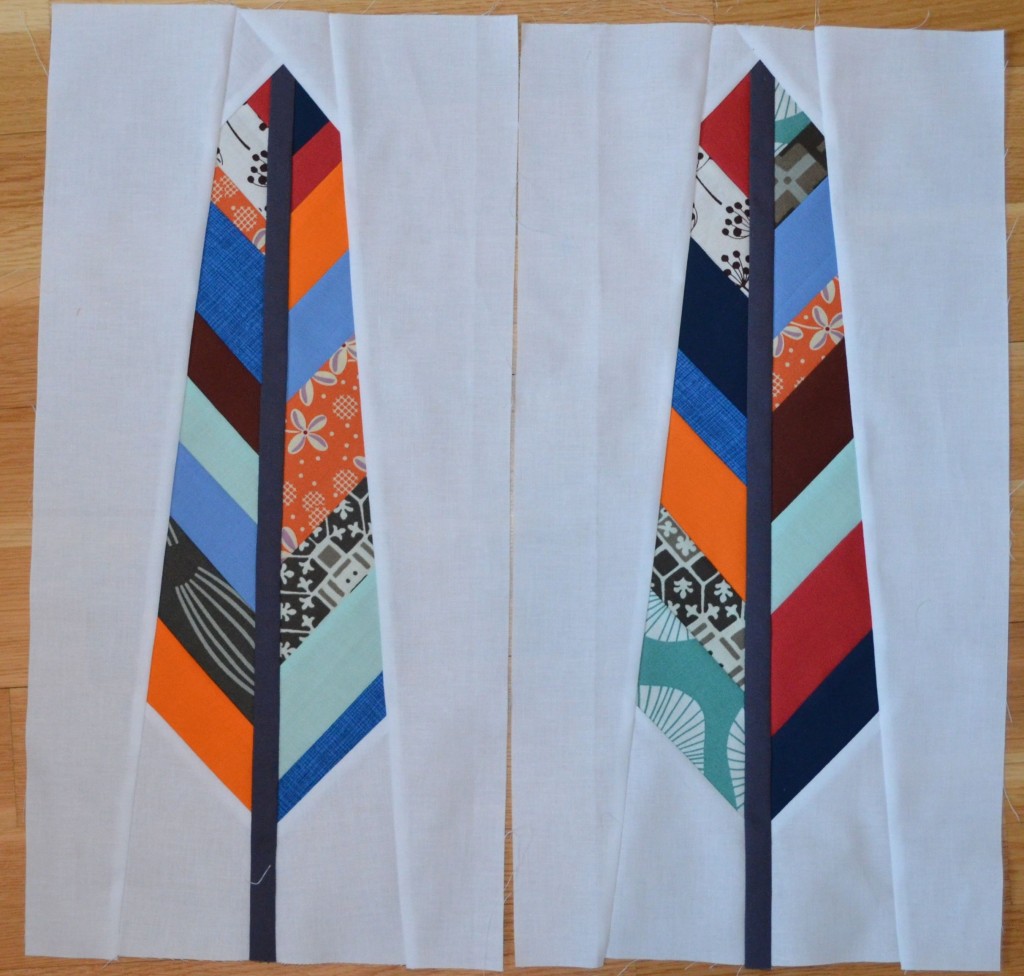 The colours requested were 'cockerel' colours so I had to dig very deep in my stash where pinks and blues are the most prominent colours. My biggest problem, however, is the lack of a long ruler. My longest ruler is 14″ long which just isn't long enough for these 18.5″ blocks we produce in this bee. I have therefore decided to send them untrimmed and let Allie sew them together.
The feathers were November's block *hangs head in shame* so the second they were finished I turned my hand to December's block, a nice simple star in pink and blue for Helen.
This one was so quick and easy. It would have been even quicker if I hadn't had to get the seam ripper out when I sewed together two squares the wrong way. Little Miss Bossy-Boots loves this one and has asked me to make her a quilt like that for her bed.
This month we're doing improv trees for Agnieszka. I'm really looking forward to getting them done next week as I hate being late for bees. Before I sew the trees, though, I have to put together a desk and finish my Doll Quilt Swap 14 quilt.