Just before Christmas I signed up for the Simply Solids Sew Solids Crew Stash Club and thus became a Sew Solids Crew member. There are different options on how much fabric you want to add to your stash and I went for six fat quarters. Duly, six lovely purple fat quarters arrived on my doorstep in December, which I cut into straightaway to use as binding for my Mindless Flannel quilt.
This month six yummy green fat quarters arrived. My favourite colour is green but, to be honest, I wouldn't have ordered most of the greens that arrived. Now that I have them, however, I'm in love with them all. The colours are from top to bottom: Peridot, Holly, Candy Green, Avocado, Olive and Ice Frappe.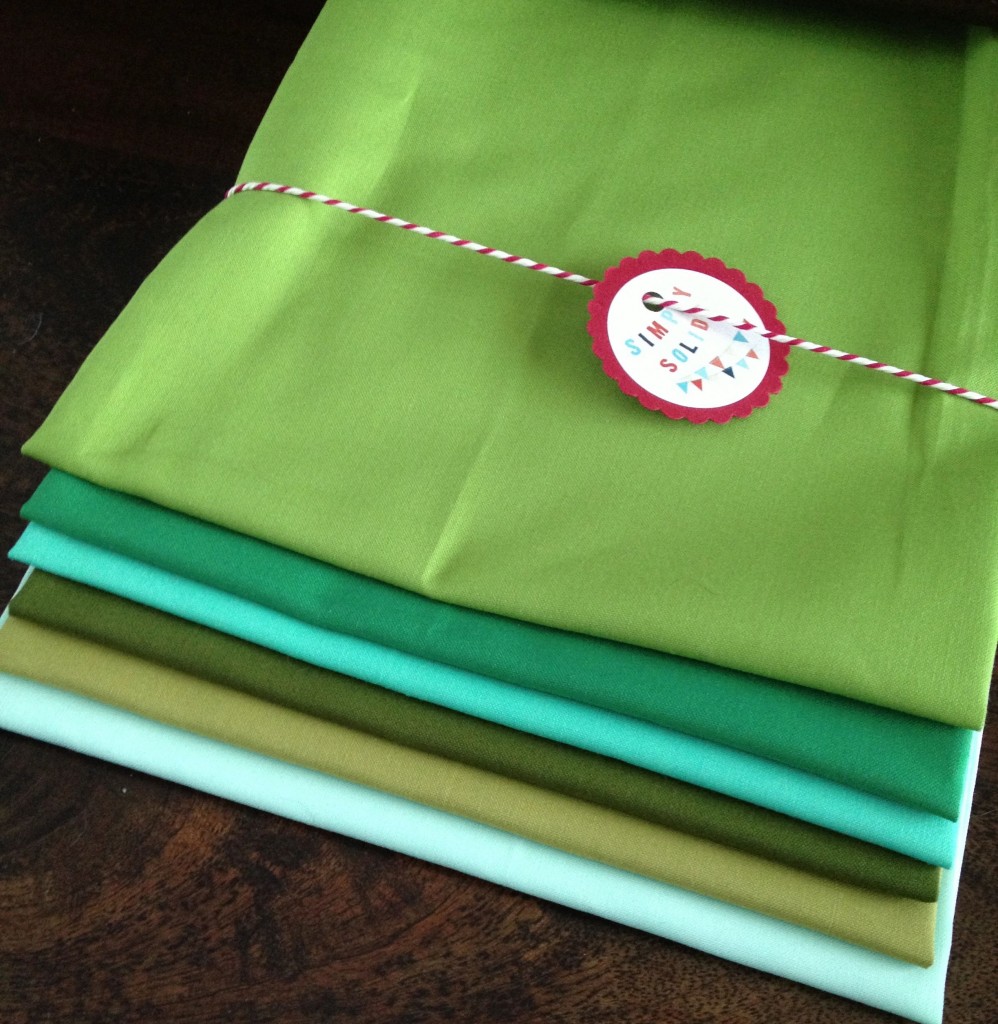 Justine from Simply Solids is a very clever (and lovely) girl and initiated a fun quilt-along. Stellar is a free downloadable pattern by (the equally lovely) Laura Jane Taylor from Needles, Pins and Baking Tins and was especially designed for the Sew Solids Crew Stash Club (quite a mouth full, I have to say, maybe I should call it the SSCSC?). The pattern consists of wonky stars, something I've always wanted to try.
Wonky sewing is not in my nature and I seem to have to work really hard on breathing and relaxing. The first star was the most difficult and I realised once I'd finished it that I was going to cut off three of the points when I sewed the sashing on. I was awake half the night wondering if I should start again but in the end decided not to. Wonky stars with missing points? Hurrah, for giving up control!
I've now gone back to the purples for December and they're all cut and ready to be sewn when I can sneak in a little sewing. First, however, I have to clean the fish tank.