I caught the English Paper Piecing (EPP) bug about seven years ago when I started my first hexie cushion. I still have it and when I look at it I see all the imperfections. However, I love it so much that It sits on my favourite yellow chair in the living room, reminding me of my humble beginnings…
Well, I've gone and infected my mum. She was curious to try out EPP, so I gave her some big hexagons and some fabric and showed her how to baste and sew them together. She made a gorgeous runner to brighten up her dark blue chair.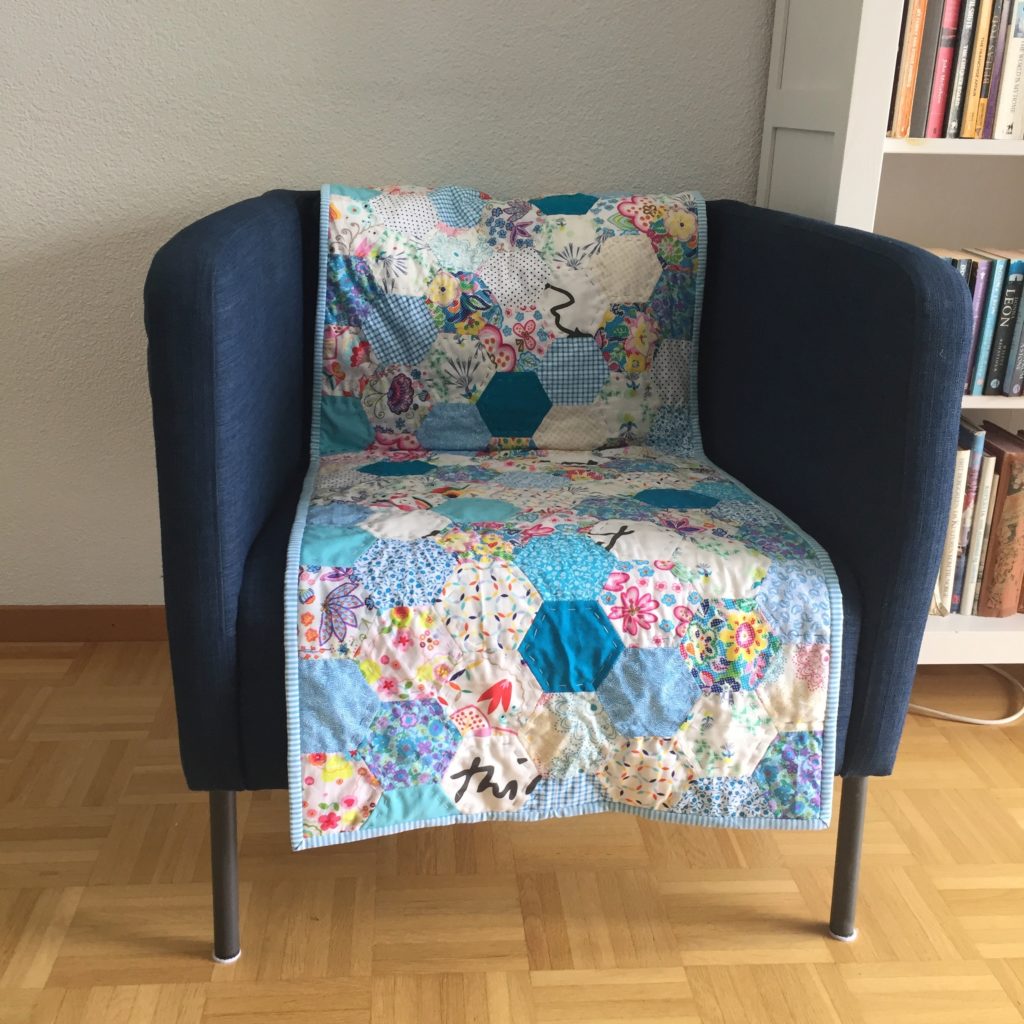 After she finished it, she wanted to make a cushion cover and picked diamond shapes and some turquoise, white and pink fabrics.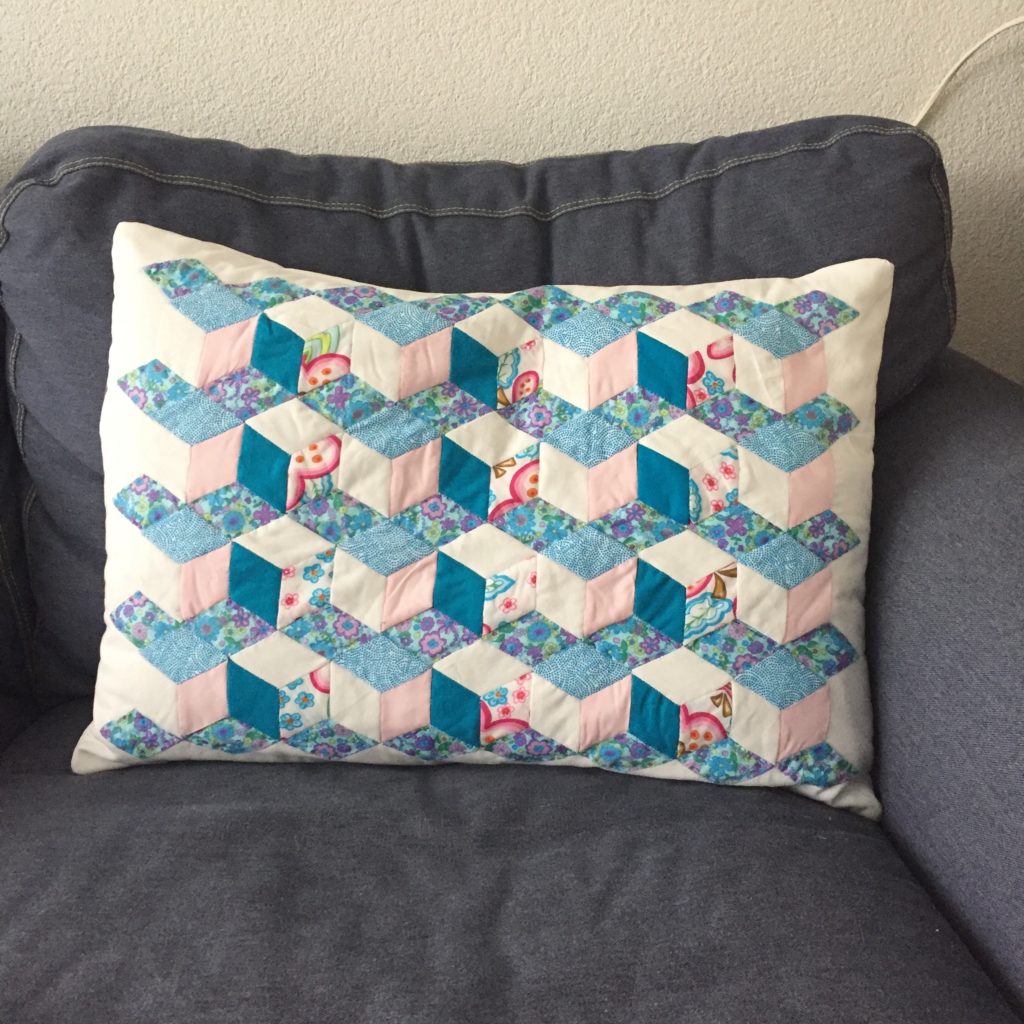 As soon as she'd finished she asked me for something red. I had just designed a cushion cover for my sister to try out EPP as she'd seen my mother's beautiful creations. As there were two versions I gave one of them to my mum with various red fabrics.
Those pieces are quite big so she finished it in no time, turned round to me and said the magic words: "I think I'm ready to start a quilt now." You could've blown me over with a feather. I grabbed my iPad to open TouchDraw and started designing before she could change her mind. I gave her the papers and some Gütermann fabrics I had bought to make a quilt for my daughter two or three years ago and she set off.
Isn't it beautiful? I'm sorry the picture is rather bad quality but I think you can still appreciate the beauty of it. My mum first said she was going to make four rosettes, then decided that maybe six were in order. I still think she'll continue and make nine, although she is sure she won't. We'll see who's right, won't we?
As for my sister (who's a prolific knitter), we're going on holiday together soon and we're both taking our EPP kit with us. I'll show her how to EPP and maybe just maybe she will catch the bug, too.