It's a new month which means it's time for a new tile for the block of the month. I loved last month's block.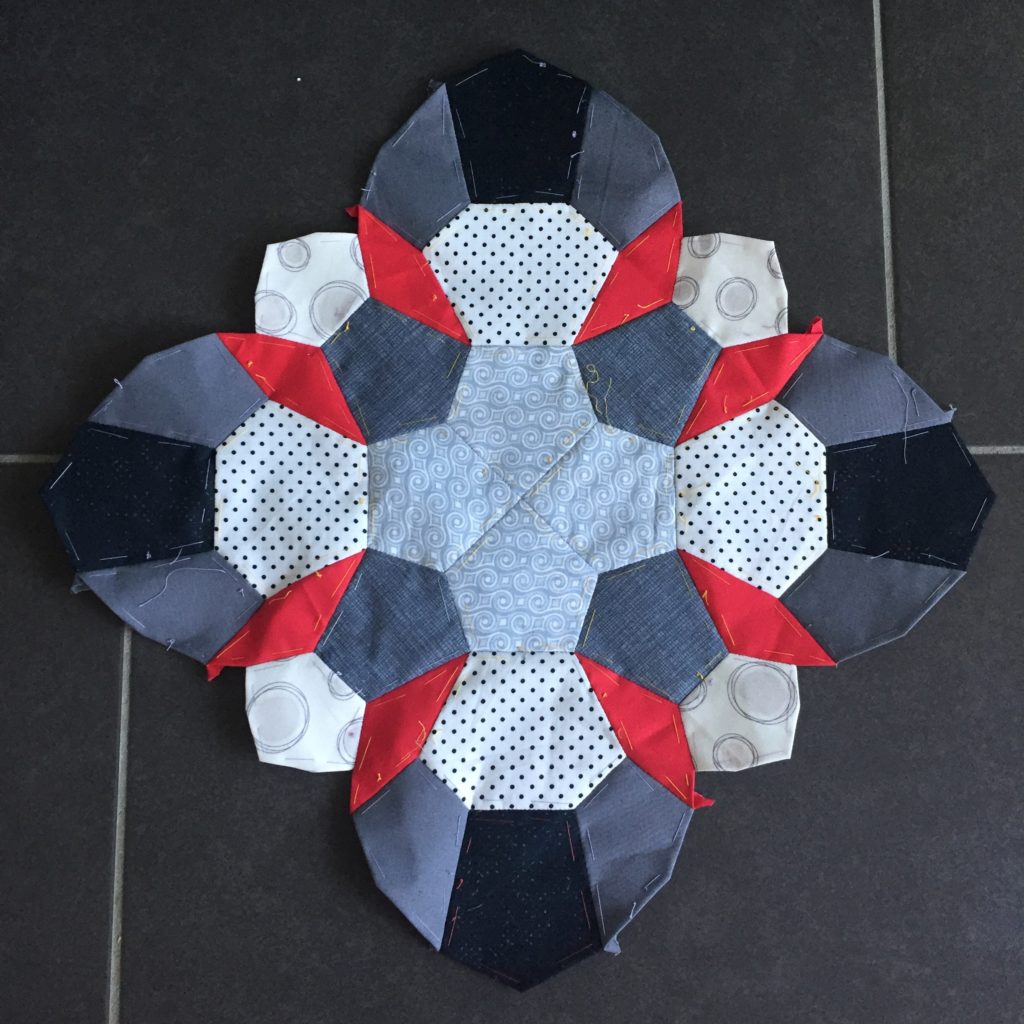 I was going to do the pentagons in red too but used the grey sketch by mistake and didn't want to change it when I realised it. I rather like the way it looks and am really happy with how it fits in with the others.
Right, here's the August tile: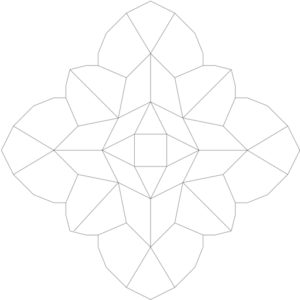 I think this one is a really interesting shape and I'm very excited to start this one and see everyone's versions. I'm going to use a nice green for this tile, I think.
If you'd like to make it, here are the templates:
And here's the whole tile for your fabric planning:
Well, I hope you enjoy this block of the month as much as I do.